Maharashtra government honors VIP as 'Best Innerwear Brand' for 2021-22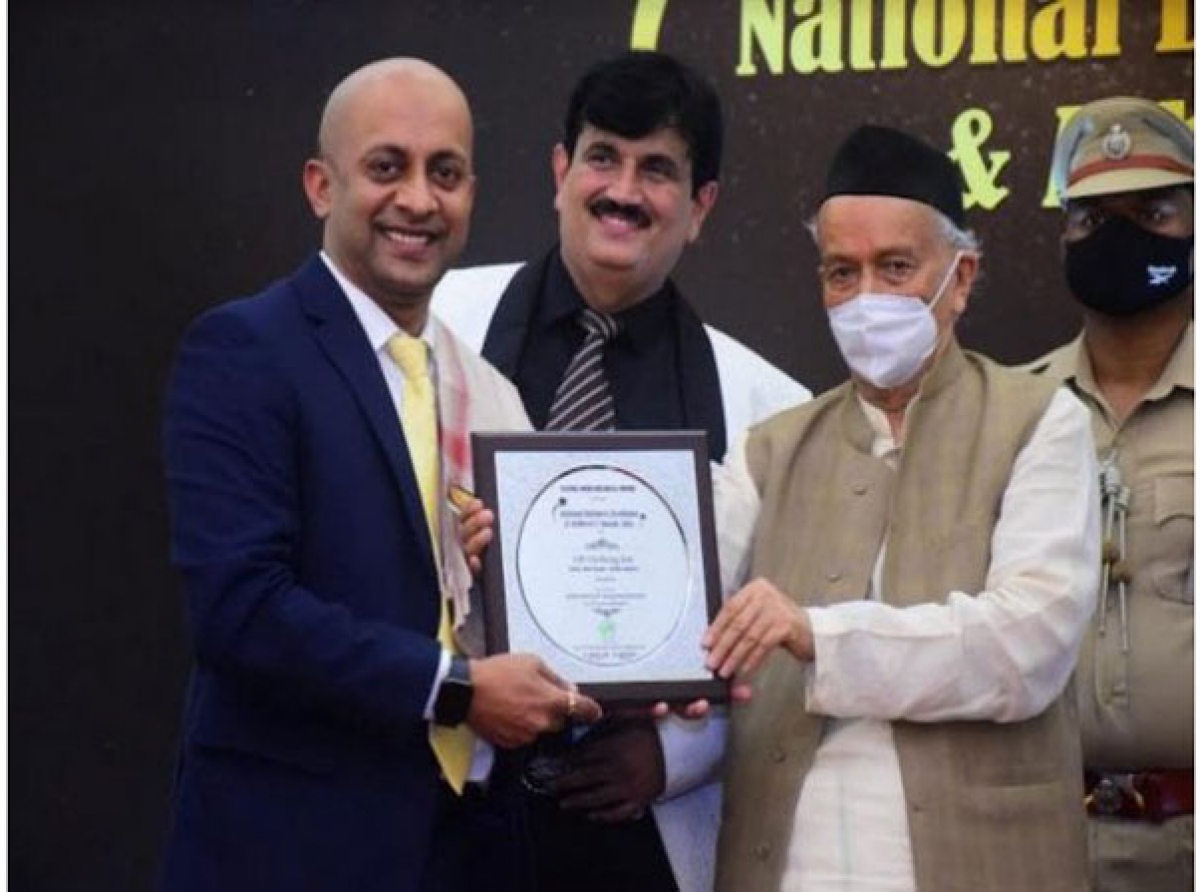 27th September 2021, Mumbai:
VIP Innerwear was named the best innerwear brand for 2021-22 by the government of Maharashtra at an event hosted by the Global India Business Forum on September 23, 2021. Kapil Pathare, Director, VIP Clothing was felicitated with the 'Business Excellence and National Achievers Award.
He was honored for leading an impressive transformation of VIP Clothing and infusing dynamism in the company since taking over in 2001.
From a traditional manufacturer-marketer-distributor of innerwear, he transformed the company into a modern and market-savvy organization. The robust infrastructure, dedicated team, able leadership, and right attitude helped the company succeed and excel.
Engaged in manufacturing and marketing innerwear, lingerie, readymade garments, socks, and other accessories, VIP helps brands grow from mass brands to premium brands. VIP Clothing is present throughout the spectrum of the innerwear industry, with VIP innerwear in budget and economy segment straddling across all demographic segments.
Frenchie is the generic brand in briefs that owns the crown of transformation of the traditionally conservative innerwear market. Frenchie X is present in the premium segment for youth where most of the action is seen a lot of international brands are trying to enter.
The group has a dealer network of 550 and 110,000 retail outlets in India alone with scope for further growth, which the group is intent on exploiting. VIP Clothing today boasts of six regional offices with a sales force of over 150 highly motivated individuals marketing our products throughout the major towns.
Dear Reader, we at DFU Publications are committed to providing the latest news updates on trade development and insights, to keep our readers informed. Stay tuned. Subscribe to our newsletter.  
TOP 5:
1. Flipkart, an Indian e-commerce company, collaborates with PUMA on the '1DER' line, which features batsman KL Rahul
2. Consumers will determine growth of sustainable fashion e-comm in India
3. Myntra to offer 1 mn styles from about 7,000 brands at the 'Big Fashion Festival'
4. Maharashtra government honors VIP as 'Best Innerwear Brand' for 2021-22
5. Nike strengthens retail presences with new store at DLF Mall of India,Noida