Sustainable, premium kids brand 'Poppabum' introduces pop art clothing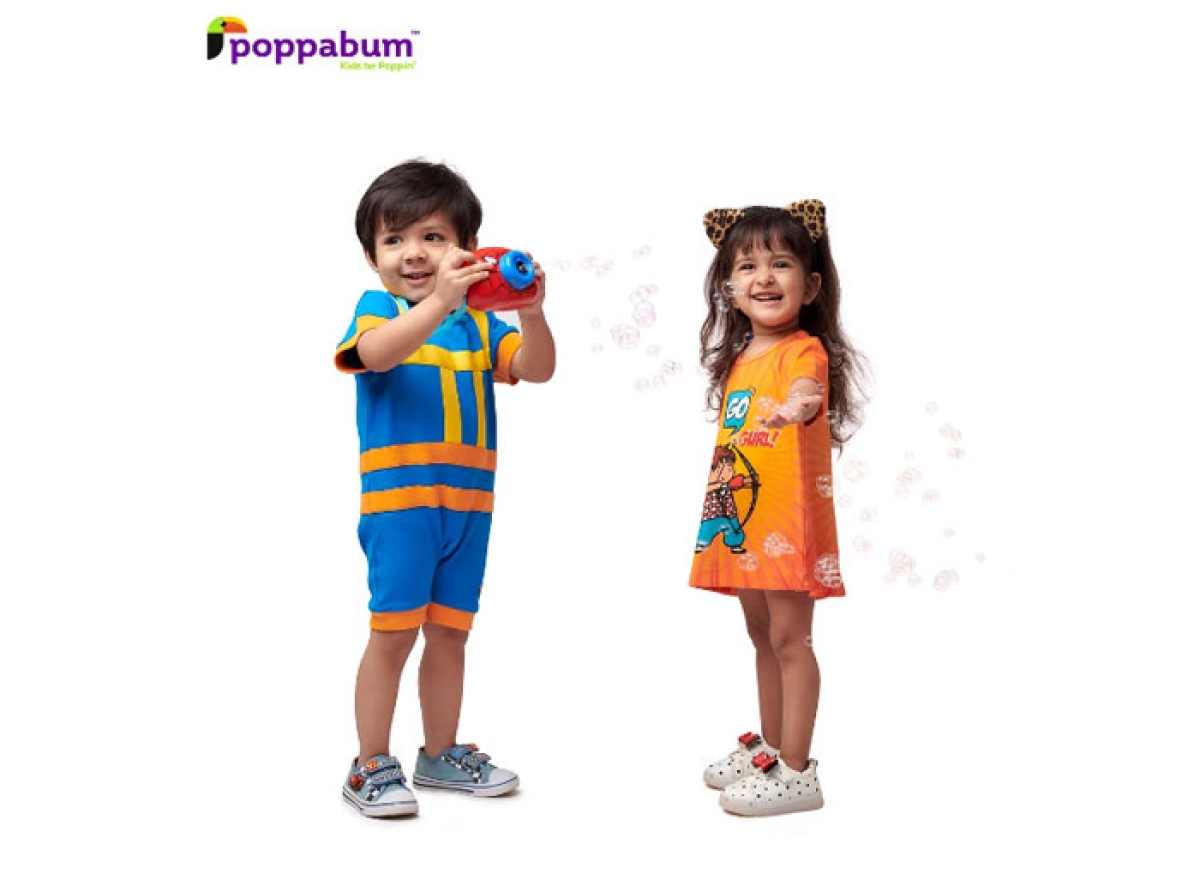 24 November 2021, Mumbai:
Poppabum brings Indian children a uniquely designed and vibrant range of jumpsuits and pinafores. The attractive collection with its bright neons is brought to life with pop-art illustrations created exclusively by global designers and offers a refreshing change to the usual animals, cartoon characters, rainbows, and unicorns.
The organic range, that revives the '60s pop-culture vibe with its unique illustrations, is intelligently designed to make charging on the go easy, quick, and hassle-free for fashion-conscious, active, professional parents of millennials tots.
Poppabum offers children fashionable and consciously designed bright colorful clothes. The jumpsuits and pinafores have the spunk and style reflected through the neons and jazzy illustrations and are convenient to change, with uniquely designed zippers never attempted on jumpsuits before.
Poppabum is a sustainable premium clothing brand for children. The brand ensures minimum waste of fabric during the manufacturing process and uses only organic dyes in all its prints.
All Poppabum clothes are packed in reusable and biodegradable never-before-seen metallic pouches and are made from 100 percent luxurious organic cotton. The clothes are candy-floss-soft, durable, fuss-free, and popping with color. The zipper function on the jumpsuits makes it easy to change diapers. There is no need to remove the entire jumpsuit.
Dear Reader, we at DFU Publications are committed to providing the latest news updates on trade development and insights, to keep our readers informed. Stay tuned. Subscribe to our newsletter.  
TOP 5:
1. Flipkart, an Indian e-commerce company, collaborates with PUMA on the '1DER' line, which features batsman KL Rahul
2. Consumers will determine growth of sustainable fashion e-comm in India
3. Myntra to offer 1 mn styles from about 7,000 brands at the 'Big Fashion Festival'
4. Maharashtra government honors VIP as 'Best Innerwear Brand' for 2021-22
5. Nike strengthens retail presences with new store at DLF Mall of India,Noida