'We also need to sanitize merchandise at regular intervals'
Vipul Mathur, Business Head, Udaan.com

"Can you move a part of your store online. Can you get to the same degree of sales without getting as many customers as you used to in stores. Is that possible? Can you do home delivery for people to feel safer. If you are an apparel retailer you might have to go places, can you avoid going there and use alternative sourcing methods. If you do all these then three things will happen: you will remain safe, employees will remain safe, customers will remain safe. Their being safe over time they can buy goods without any mishap. Practiced over time this will see business grow."
Read Full Interview Here
'COVID-19 is teaching Indian consumers to be restrained in their spending'
Rakesh Jallipally, Chief Operating Officer, U.S. Polo Association and Flying Machine
"Right now people are looking at essentials like staples and household supplies. That is at the top of their list. Apparel or fashion may be fifth or sixth item on the list. But all said and done from our personal experience, we have opened a few stores since and seen there is demand, people are coming in. Indeed, walk-ins are less but whoever has come in are decisive and buying. The world is not over according to me for apparel or fashion retail. There is enough optimism. Basically we need try to and reach out to our consumers because there is a need. It might be latent at this point of time because it is not essential but if we keep reaching out to them I'm sure demand will come back though it might take some time."
Read Full Interview Here
'If we overcome the fear our business will slowly come back to normal'
Manohar Chatlani, Chairman and Managing Director, Soch

"I think we have overestimated the prospective of this virus (COVID-19) to do harm. It is not as deadly or as dangerous as we think. It spreads faster than any other virus we have known so far. If we can overcome this fear, business will slowly come back to normal. Besides sanitizing and cleaning stores the government will have to think about public transport where people have the confidence to use them. Of course, to attract customers we will have to offer good discounts that are better than online discounts and newer merchandise than online. It is a question of time as public memory is short and things should become normal fast. I am hopeful."
Read Full Interview Here
"Discount retailers and value-oriented brands stand to win"
Usha Periasamy, Director, Brands & Operations, Classic Polo
"Consumer spending is dramatically curtailed during a recession. Consumers have adopted short-term behaviour during the pandemic that in many cases will become permanent, as a lesson learned from such unprecedented occurrences. Not only do consumers become more financially conservative but also credit may become less available and a large cohort may go into default on their debt, dramatically limiting purchasing power. Consumers will wake up from the pandemic in a new economic reality, changing their commercial behaviours in extreme ways.
Read Full Interview Here
'It will be very tough now and might take six months to be normal'
Pravin Mutha, MD, Cool Colors, Bafna Clothing
"Year 2020 scenario is the first time manufacturers have faced such a huge challenge. If they achieve even 60 per cent of sale compared to last year, it will be a great achievement and I presume that 20 per cent of manufacturers and brands will be wiped out. This is a big concern and the government needs to play an active and important role in this. The government has to understand the garment and textile industry is the second largest after agriculture and employs a huge amount of labor from all sections of the society. Hence, the government has to think exclusively for MSME's and textile and garment industry, like restriction of customs on import, large format stories to source only from Indian market etc."
Read Full Interview Here
"The elephant in the room is cash-flow management and crisis management"
Dr Darlie Koshy, Academician, Industry Expert, Author 'Garment Exports: Winning Strategies'
"The elephant in the room is cash-flow management and crisis management. For cash-flow management, except exemption package to file returns or reduction of interest on delayed payment, there is very little the government will do at this stage given the huge fund requirement and reduction in tax collection with bottom of pyramid's social and health costs taking predominance. Many SMEs will shut shop and consolidation and constriction will happen. There will be constriction in operations and consolidation of big becoming bigger with deep pockets and select buyer support."
Read Full Interview Here
'To regain existing business everybody has to work as fast as possible'
Raj Kumar Jain, MD, Bonjour-Zonac Knitting Machines
"Everybody has realized this is the time to think out of the box so that the when it opens they will be ready with what they want to do, like aligning people, volume of production needed to be done, how many showrooms to open, what volume of orders to be taken up because export orders have been cancelled, most large format business have cancelled their orders with vendors. Hence, from day one factories will have nothing to do. As for brands, when they open they have already sustained with their fixed expenses and have no money and will not be able to ask their customers for money. In fact, we will have to assure them we are with them and ask them to start business with full confidence. The main worry is financial support. Low margin business or those subsisting hand to mouth will face extra difficulties. This will simultaneously open new opportunities. It will be a new life after opening. To regain existing business everybody has to work as fast as possible."
Read Full Interview Here
'The one change we will see is online will bounce back faster than offline'
Manish Kapoor, CEO, Pepe Jeans
"Whether you open today or a month later or you start EOSS from June 15 or August 15, demand and consumer sentiment per say is not going to change much. The other reality is, in terms of physical retail from the time you reopen the consumer will take time to go back to stores. The one change we will see is online is going to bounce back much faster than offline. This change has been seen in China also and the same scenario is likely to happen in India. In a scenario where the lockdown is lifted around May 15 and EOSS is announced, the consumer will still not visit malls to buy, so delaying EOSS is justified."
Read Full Interview Here
'The garment industry will witness very tough time, may take six months to a year for normalcy'
Rakesh Grover, Managing Director, Groversons and President for Intimate Apparel Association
"The after effects will be tough. Already the industry was going through a difficult time but after this, there will be a hard time because payment cycle will be affected, raw material supplies will be affected as the supply chain is affected, factories are closed and even if production begins, how will we continue production as we need a lot of raw materials and different ingredients to complete garments. To procure from China or India at the moment is difficult as labor returned to their villages and to get them back to work will be a big challenge. It may take a month or two to get them back to work. Even if we have orders production may not start in full strength for about two months post lockdown."
Read Full Interview Here
Will also have to liquidate maximum merchandise at better values
Bobby Arora, Director, Status Quo
"Once the lockdown opens, people are more likely to rush to restaurants and other entertainment zones rather than stores for buying clothes. This may create a frustrating situation for brands and retailers and compel them to offer higher discounts than the routine trend. Regarding inventory management, we will have to be smart and carry forward some of the inventories to the next season. We will also have to liquidate maximum merchandise at better values to make some money."
China was also under a lockdown and we depend a lot on them for fabrics
Akhil Jain,
Executive Director, Madame
Since we have our own manufacturing, we are manufacturing less. With lockdown finances are also shut, we will save about 100,000 to 150,000 units, that is produced and this is what I am thinking of if the season doesn't begin in the next two months. As for autumn/winter, it is still under speculation as China was also under a lockdown and we depend a lot on them for fabrics. Of late, we have started pursuing Chinese...
Read Full Interview Here
Lockdown may prolong and will affect our and world economy
Sanjay Dawar,
MD, Bodycare Creation
We are aware of the gravity of the situation and emerging problems across all industries. I feel, the lockdown may prolong for a longer period and affect our and world economy. Everyone will have to face it in their own capacity as no planning and management will work. It is a wait and watch; work as per situation. We plan to retain all labourers, as most have left for their hometown. We will pay them without cuts...
Read Full Interview Here
The only way to avoid this blood bath is massive Government support
Rahul Mehta, Chief Mentor, CMAI
"India's Garment Industry is currently going through its worst ever crisis The current lockdown of the country – is a death blow to these smaller units. Most of them will simply not have the resources of surviving for any length of time even after the markets reopen. This is because even after they reopen, markets are highly unlikely to return to its normal,...
Read Full Interview Here
Bad impact on the industry as all inventories are stuck
Sandeep Jain, MD, Monte Carlo
"
Coronavirus will have a bad impact on the industry as all inventories are stuck. Goods in transit are not being sold. Goods are stuck in warehouses, so there's total loss. We plan to cut down our winter production depending on how long it goes on. We'll have to sell more goods on discount. If this ends in April, it will be fine and if it prolongs to June, it will be very difficult for the industry...
Read Full Interview Here
We are sitting on stocks and there is no sale and absolutely no cash-flow
Kamal Kushalani, Founding Director, Mufti
"
Following government directives closed all our stores and offices. Hopefully, this
will be controlled in 21 days and markets open up. Both our spring/summer and
autumn/winter collections are likely to be impacted as almost all production for summer is ready. We are sitting on stocks and there is no sale and absolutely no cash-flow. When markets open, we'll have to look at demand and how much stocks are cleared...
Read Full Interview Here
Tough times and teams with character and determination will win
Satyen P Momaya, CEO , Celio Future Fashion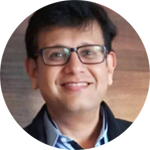 "We are looking at how to adjust to a new and challenging reality along with protecting the safety of our employees. Being a fashion retailer, we need tombalance the current season's merchandise while working on possible buy reduction for the coming season. I foresee the market to remain challenging for at least a quarter even after things settle down and stores open as we fall in the non essential category and consumer sentiment will not be at its best. Therefore, I foresee a 20 per cent reduction in demand for subsequent months. We need to look at all costs to protect our bottomline and also manage the working capital. These are tough times and teams with character and determination will win."