Bangladesh RMG Sector: Riding on the emerging lingerie global market growth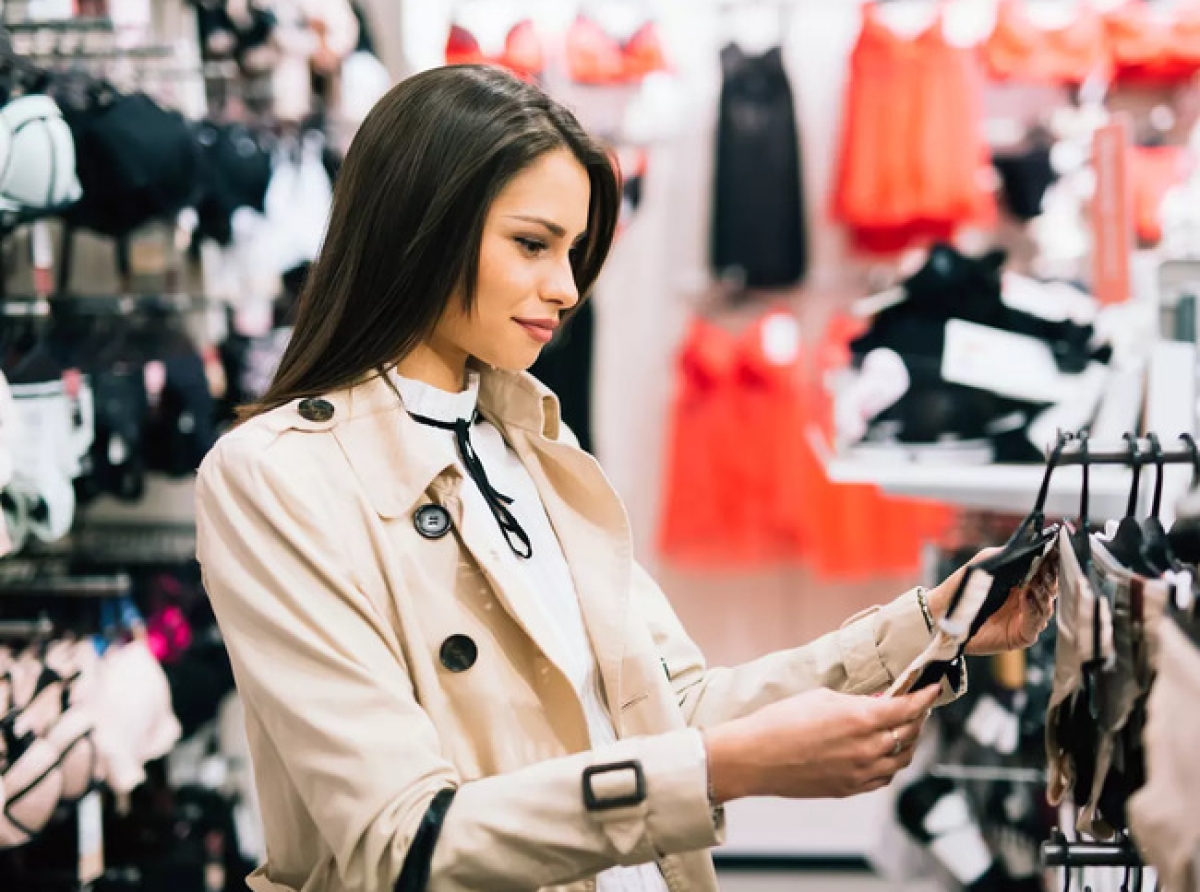 05 February 2022, Mumbai:
*Market Overview
The global lingerie market was valued at USD 72,094.49 million in 2020. The lingerie market is expected to register a CAGR of 7.79% during the forecast period (2021-2026).
With most retail outlets closed and limited fitting room facilities, the sales of lingeries in physical outlets have been affected drastically during the COVID pandemic.
However, the demand for more work from home comfort outfits and zero feel products through e-commerce has been demanding during the pandemic period.
The sales of non-wired bras and bralettes sales up by approximately 40 % compared to 2019 stated by online retailer Figleaves. Amidst the pandemic, the purchase of lingerie underwent a drastic change. Pre-pandemic, women chose to buy innerwear from physical stores where they could see, touch, feel, and in some cases, even opt for trials.
However, due to the COVID-19 outbreak and the mandatory lockdowns, customers were forced to stay indoors, triggering a shift in their purchasing behavior. In the pandemic scenario, women resorted to buying their innerwear from e-commerce platforms that offered varied designs at good discounts and doorstep delivery. This option also provided them with better privacy.
The comfort factor while working from home also catalyzed the online sale of lingerie. Moreover, social media helped consumers understand the importance of self-hygiene and the benefits of good quality lingerie.
With millions of women working from home, they opted for comfort and self-care. Over the medium term,the change in outlook toward underwear and lingerie from being a necessity to fashion products in order to complement a toned body is a major factor driving the demand for fashionable and trendy lingerie.
The increasing availability of a broad range of products in multiple designs for various purposes, such as sports, bridal wear, and regular wear, has also been driving the global market.
Over the past few years, social and cultural movements, such as body positivity, inclusivity, sustainability, and diversity, had a big impact on the lingerie market. Furthermore, the demand for seamless and one-piece intimate apparel in a natural look is increasing among consumers, which is further fueling the market growth.
For instance, manufacturers, such as Jockey, Enamor, Amante, and Hunkemoller, offer seamless brassieres, panties, bodysuits, and briefs, among others.
The inclusion of a wide range of colors, finish application, and fabric design is yet another factor for a positive change in consumer's purchasing behavior for lingerie.
Moreover, lingerie manufacturers have been collaborating with multiple distributors including supermarket chains like Walmart, Tesco, and Target, among others, and independent retailers to expand their product availability, and reach out to more consumers.
An increasing number of lingerie brands use diverse models of varied body types and un-retouched photography.
*"…if we can get hold of a portion of the global lingerie market, our exports will go up by at least several billion US dollars," claims BGMEA Vice-President Shahidullah Azim while Managing Director of DBL Group Mohammed Abdul Jabbar also maintains there was huge potential for Bangladesh in lingerie.
SQ Group is a leading garment manufacturer from Bangladesh and a renowned name in intimatewear.
"Bangladesh in general is still somewhat lacking in terms of value addition…,"underlines the General Manager (HR) of SQ Group, Shahriat Hossain while adding established players are already at it in the right earnest and are also catering successfully to the premium segment.
Follow us on Linkedin & Youtube.
Subscribe to our newsletter.
Powered by:

*Figures mentioned in the above article have been sourced fromMordor Intelligence & Apparel Resources article.