LuLu Group, UAE J&K government & signed a Memorandum of Understanding (MOU)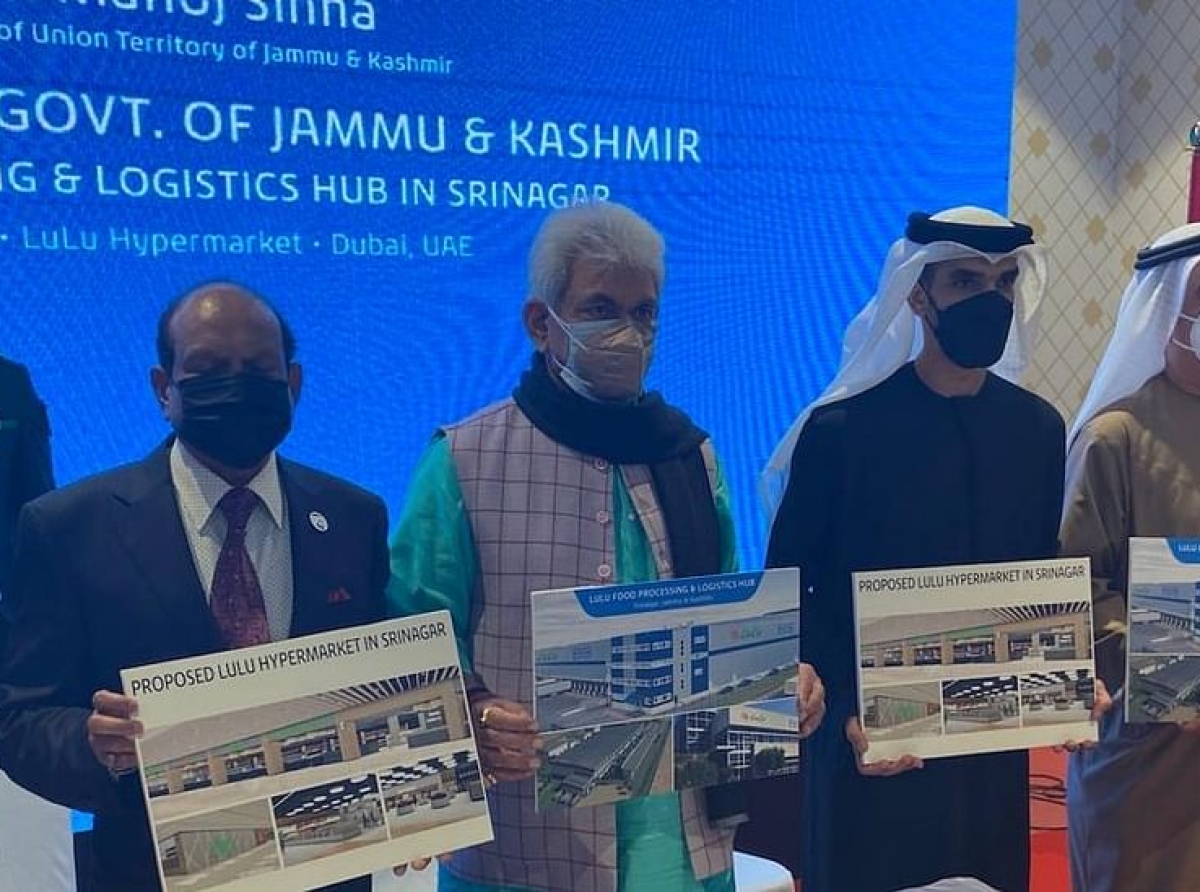 06 January 2021, Mumbai:
Jammu and Kashmir government on Wednesday signed a Memorandum of Understanding (MoU) with UAE-based Lulu Group to set up a food processing and logistics hub in Srinagar.
The MoU was signed in the presence of Lieutenant Governor Manoj Sinha and LuLu Group Chairman. Yusuff All MA
LG Manoj Sinha also inaugurated Jammu and Kashmir promotion week at the LuLu Hypermarket in Dubai.
(The news article has not been edited by DFU Publications staff)
Dear Reader, we at DFU Publications are committed to providing the latest news updates on trade development and insights, to keep our readers informed. Stay tuned.