V-Mart Optimistic for Turnaround, Riding on Unlimited & Limeroad Acquisitions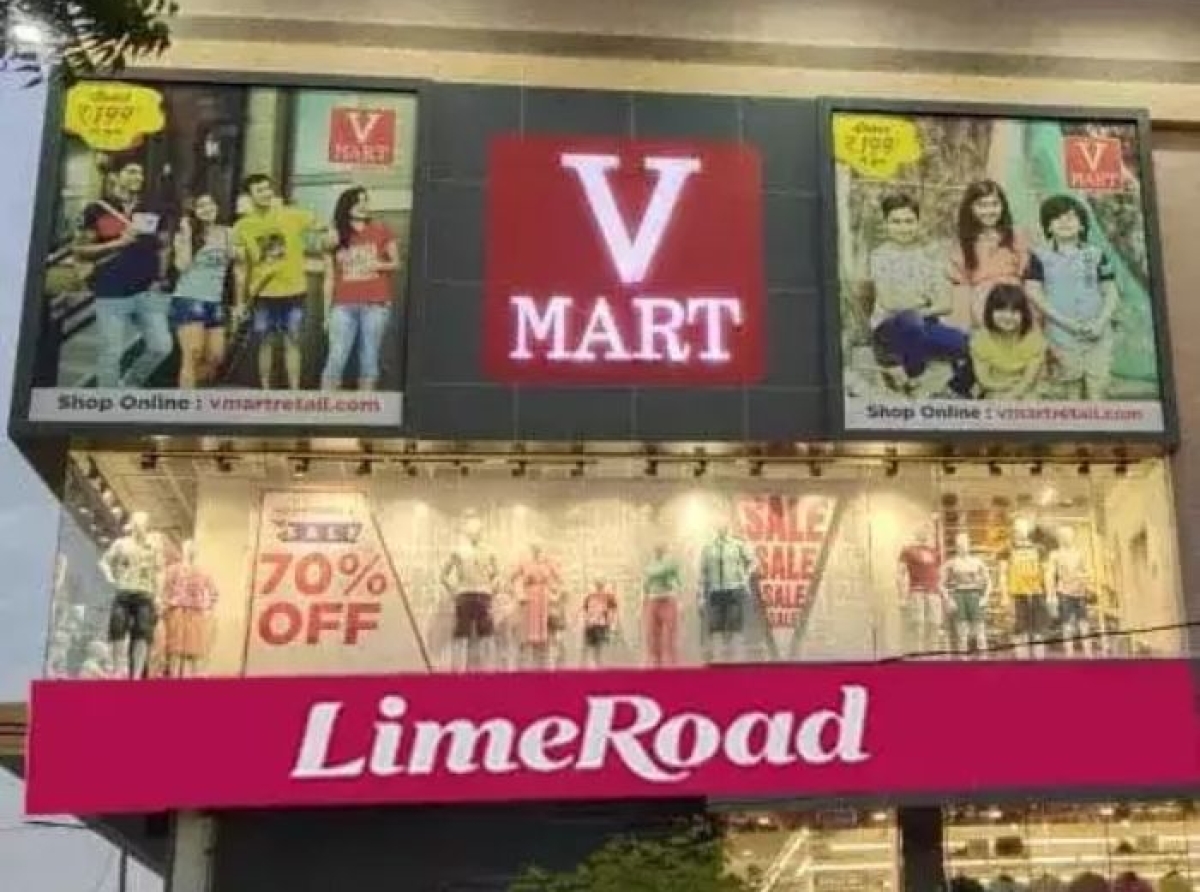 18 May 2023, Mumbai
18 May 2023, Mumbai
V-Mart Retail Ltd, a leading value fashion retailer, has reported a loss of Rs 8 crore for the full fiscal year 2022-23, a significant decline from the profit of Rs 12 crore in the previous fiscal year (FY22).
This downturn in profitability reflects the challenges faced by the company in the current market conditions.
In addition, for the fourth quarter that ended March 31, V-Mart Retail recorded a net loss of Rs 37 crore, compared to a loss of Rs 3 crore in the same quarter of the previous fiscal year. The widening loss can be attributed to various factors that have impacted the company's financial performance.
Despite the loss, V-Mart Retail witnessed a noteworthy growth in sales for the quarter, with a 29 percent increase.
The company's sales reached Rs 594 crore, compared to Rs 459 crore in the corresponding period of the previous fiscal year. This growth in sales can be attributed to the strategic efforts and expansion initiatives undertaken by the company.
Maintaining a positive outlook, V-Mart Retail anticipates a turnaround in the coming quarters, banking on the contributions from its recently acquired Unlimited stores and online platform, Limeroad.
The integration of Unlimited stores in south India has proven successful, leading to profitable growth. The Unlimited unit contributed Rs 438 crore in revenue for the full year.
Furthermore, the acquisition of Limeroad, an online fashion marketplace, has yielded promising results, with net sales increasing by an impressive 88 percent post-acquisition.
During the fourth quarter, V-Mart Retail expanded its presence by opening 17 new outlets. However, the company also had to close eight existing stores, bringing the total store count to 423.
Overall, V-Mart Retail remains positive about its prospects, driven by the successful integration of Unlimited stores and the acquisition of Limeroad.