Business imperative is cutting costs & enhance productivity as uncertainty persists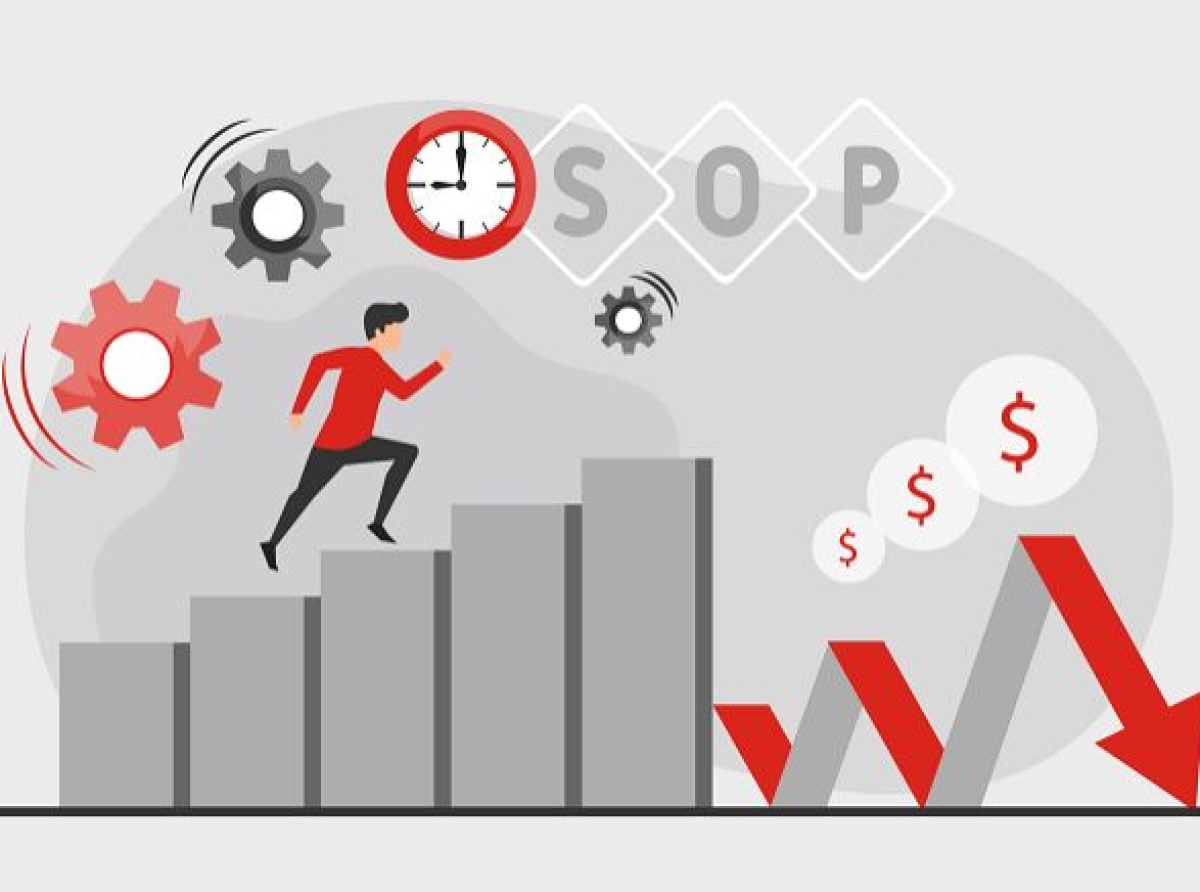 16 March 2023, Mumbai 
Caveat: The business imperative is like the gold standard necessitated for a sustainable growth business model, survival lifeline in a competitive landscape optimizing profits, enhancing efficiency and, productivityCompanies use business imperatives for several reasons.
As a business imperative is one of its main objectives, the firm may recognize any particular difficulty it faces and develop an essential to deal with it.
Here are some other factors why a business could grow a business imperative. The imperatives around innovation can lead to beneficial, long-term change in the goods or services provided by a corporation.
Quick perspective
There is little doubt that The Indian textile industry has been a vital contributor to the nation's economy since independence, creating enormous employment opportunities and is a growth multiplier besides a big FOREX earner.
Given that the sector is a low-margin sector and the industry facing the heat of increasing competition and inflationary pricing pressures on raw materials, cost-cutting and productivity enhancement have become business imperative today and you cannot wish away the fact that frugal management is essential for the survival of textile businesses in India.
In this context, it is logical to make a quick mention of the trade survey of the textile industry conducted way back in 2019 observing that 70% of textile firms are facing cost pressures, due to factors like rising labor costs, energy costs, and compliance costs underscoring the imperative need for operational efficiency.
Larger purpose
A company's ability to innovate can set it apart from its rivals and enable it to serve customers better. Changes to a company's internal structures, such as its leadership, may result from imperatives.
To increase internal cohesiveness, businesses might establish objectives to enhance their leadership approach, supply chain, or recruiting procedure.
Businesses frequently establish goals to raise sales or enhance their bottom line. For instance, they could decide that the company's main objective is to cut expenses by 30% over six months and boost profits by raising product pricing by 5%.
Keeping business interests at heart
Companies utilize imperatives to solve their subpar customer service. They could make it vital to spend money on staff development, public relations, or brand image to attract new clients and raise their total customer satisfaction ratings with loyal clients. Business ideas and imperatives have some parallels, but they vary fundamentally.
A business proposal that has the potential to advance the organization often goes through a considerably more thorough assessment process and is only sometimes implementable.
Relatability & doability
An imperative is a doable, long-term goal developed by the firm to accomplish goals. Other business concepts are more immediate, like employing ten additional workers. Launching a new facility and training the whole workforce to boost efficiency are imperatives that are getting closer. Moreover, business imperatives are essential to the long-term survival of the organization.
Problem statement
When a company develops an imperative, it often does so to solve a significant issue or difficulty or to seize the chance to grow or adapt to survive. If an imperative fails, it's probable that the firm will as well.
A business idea's failure may not be as significant as an imperative's if the organization learns from it and develops other concepts. For this reason, they are known as imperatives since they are frequently necessary for a business to succeed.
Success mantra
Improved productivity—producing more with fewer workers—is these nations' most significant chance of keeping the wealth creation engine humming. Ironically, achieving that level of success across an economy is also the only way to create long-term increases in employment.
For instance, every percentage point of productivity-driven GDP growth in the United States has traditionally created an additional 750,000 jobs. Here, politics is where there are a lot of conflicts.
When the globe begins to rebalance, the major emerging nations will need to consume more and save less, even as developed nations, mainly the United States, will hold, invest, and export more.
A seamless transition can be achieved by promoting policies that increase productivity and avoiding or changing those that hinder it.
The likelihood of a political reaction that will harm people of affluent countries and those climbing up the wealth curve increases if this is done incorrectly—if developed nations fail to provide at least moderate and broad-based ongoing income and employment improvements.
Problem-solving approach
Because the need is so great, we refer to the productivity problem as an imperative. But for OECD1 countries to manage even modest GDP growth, productivity improvements must be nothing short of herculean.
In the 1970s, the US could count on an expanding workforce to contribute around 80 cents out of every $1 increase in GDP. This ratio will flip during the next ten years, with labor force expansion contributing less than 30 cents for every extra dollar of economic growth, assuming no significant rise in hours worked.
Productivity increases will need to cover the remaining 70% of GDP growth to keep GDP growth at a 2 to 3% annual rate. The difficulty is much more incredible in Western Europe, where the labor force will remain the same. In this case, productivity increases must account for all GDP growth.
Some of the classic examples; The difficulty is much more incredible in Japan, where each worker must boost production by 160 yen to create an extra 100 yen growth due to a declining labor force.
The difficulty is much more significant in Western Europe, where there will be no increase in the labor force. In this case, productivity increases must account for all GDP growth. The difficulty is much more incredible in Japan, where each worker must boost production by 160 yen to create an extra 100 yen in development due to a declining labor force.
For instance, in the United States, 85 percent of the new employment developed in the last ten years required sophisticated knowledge abilities, such as information analysis, problem-solving, decision-making, and creative thinking.
Prioritizing Profitability: Strategies for Business Success
And with good reason: according to various estimates, over 70% of the value added to the American market over the past three decades has come from intellectual property, brand value, process know-how, and other expressions of brain power.
There are several things. Western economies may alter the situation. In the past, deregulation has frequently increased productivity and can do so going forward.
Changes to the restrictions on work-life balance, such as incentivizing workers to work more hours per week or pushing them to stay in the workforce longer, might also boost absolute growth by a few percentage points.
Life changers
Education improvement is a no-brainer. These and other potential long-term policy improvements, including reducing immigration limits, may and should be supported by businesses.
The actual game changers, however, will be breakthrough ideas produced by businesses since history demonstrates that product and process innovation accounts for more than two-thirds of productivity increase.
Changing landscape; Indian textile companies radically are adopting a range of corrective steps to do the things right first time, action-oriented approach includes cost-cutting techniques, a resource efficiency approach to check waste, optimizing & realigning/recalibrating supply chain management, and a considered view of investing in technology to be on the top of the issues enhancing productivity leading to a decisive improvement in brand image and enterprise reputation.
Need of the day; businesses need to adopt a 360-degree resilience approach to address these odds & obstacles coming the way by staying invested in technology, adopting sustainable practices as a way of doing business, keep discovering newer markets, and sustainable product quality & efficiency enhancement.
There is no taking away the fact these measured steps will not only help firms to attain cost optimization but help augment their inherent competitiveness and enduring sustainability.