In November of this year, Kornit Digital will host the 'Kornit Fashion Week Los Angeles + Industry 4.0 Event'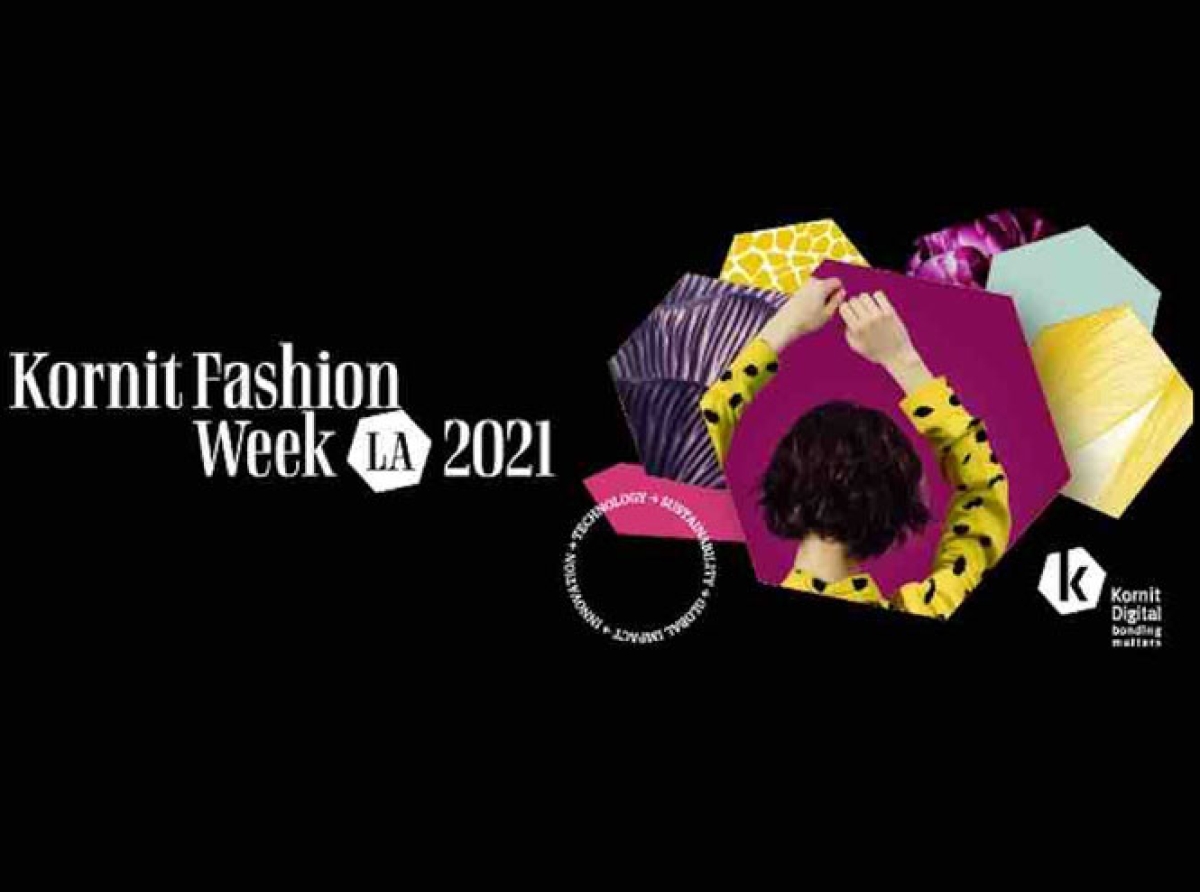 18th October 2021, Mumbai:
Kornit Digital Ltd., a leader in digital textile printing technology, has announced the organisation of the Kornit Fashion Week Los Angeles + Industry 4.0 Event, which will take place in Los Angeles,
California from November 2 to 5. (USA). Kornit's creative alternative approach for generating environmentally responsible apparel that unleashes infinite creativity, is driven by real-time demand, eliminates waste while transcending supply chain issues – the future of fashion, delivered by digital – will be on display at the expo.
The event will include a fashion runway presentation with 22 innovative fashion designers in 17 distinct shows spanning all four days of the event, demonstrating Kornit's far-reaching potential for maximising creativity while minimising carbon impact.
Each designer will launch new collections made with end-to-end digital methods, in a fraction of the time typically necessary, sustainably, and with tenfold more design flexibility, with an eye on expressing diversity in all forms – age, size, height, ethnicity, and gender. Vivi Bellaish, threeASFOUR, Guvanch NYC, Naot, Asher Levine, and others from Los Angeles, New York, Tel Aviv, and Paris are among the designers featured.
Kornit Fashion Week Los Angeles + Industry 4.0 Event will feature several Kornit partners and clients that are simplifying the end-to-end production experience for localised production on demand, leaving traditional, forecast-based production models obsolete.
"We're writing the operating system for sustainable fashion on-demand," said Omer Kulka, Chief Marketing Officer, Kornit Digital. "Those who join us in LA will witness firsthand that environmentally and socially responsible production is here, offering superior quality, profitability due to a waste-free approach, and more creative freedom than ever before."
"They'll see how Kornit's customers succeed and grow by implementing these digital production strategies, removing supply chain vulnerability and inventory constraints to deliver a frictionless experience that's more efficient, responsive to a dynamic marketplace, better suited to today's web-driven consumer, and adaptable to meet unforeseen challenges," Omer concluded,
"Sustainable, unfettered inspiration is ready to wear – not fast fashion, but amazing fashion, soon."
TOP 5:
1. Flipkart, an Indian e-commerce company, collaborates with PUMA on the '1DER' line, which features batsman KL Rahul
2. Consumers will determine growth of sustainable fashion e-comm in India
3. Myntra to offer 1 mn styles from about 7,000 brands at the 'Big Fashion Festival'
4. Maharashtra government honors VIP as 'Best Innerwear Brand' for 2021-22
5. Nike strengthens retail presences with new store at DLF Mall of India,Noida