Flipkart, an Indian e-commerce company, collaborates with PUMA on the '1DER' line, which features batsman KL Rahul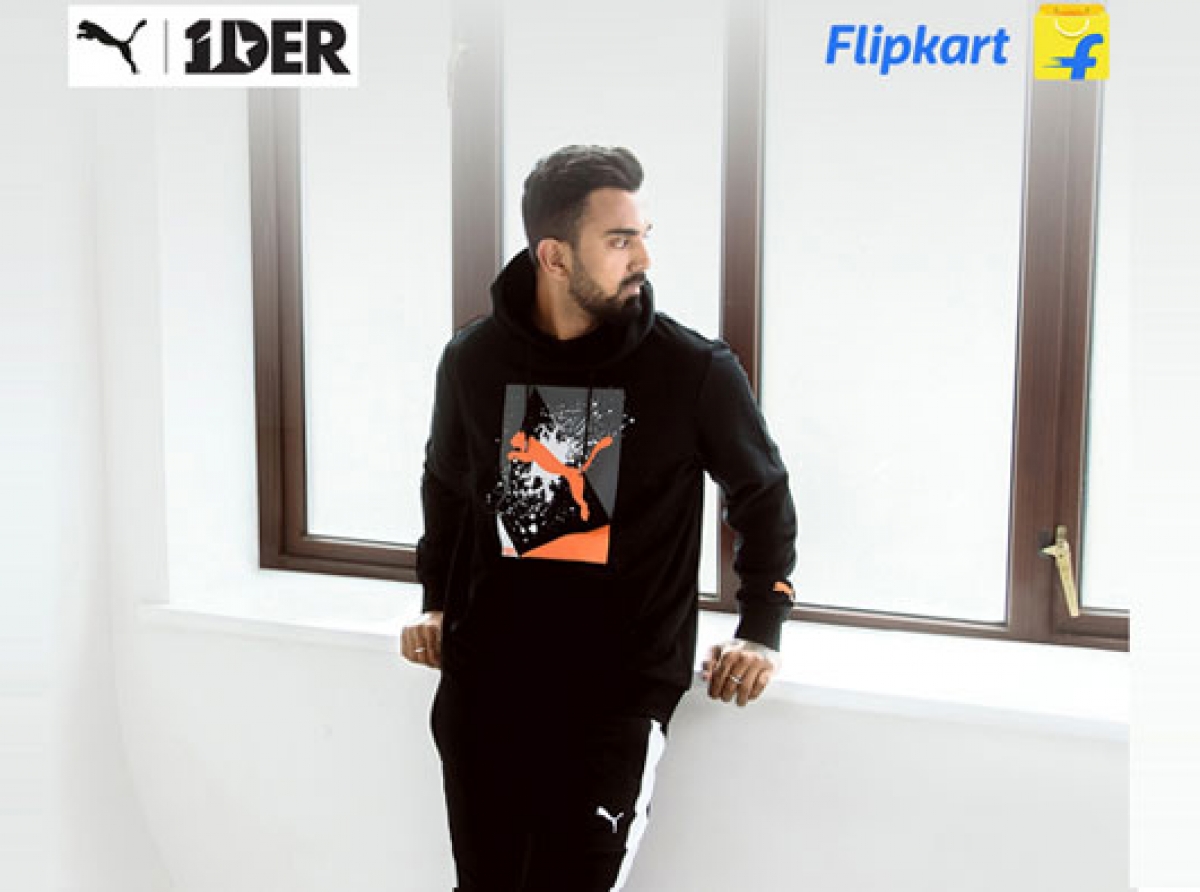 28th September 2021, Mumbai:
Flipkart, India's own e-commerce platform, has teamed up with PUMA to create an inexpensive line of fashionable athleisure gear aimed at the Indian market.
The collection, dubbed '1DER by PUMA,' was created in cooperation with Indian cricketer KL Rahul and will be available to buy from 30 September on Flipkart, puma.com, and select PUMA shops.
This launch also celebrates the tenth anniversary of PUMA's collaboration with Flipkart, which has seen millions of customers throughout the nation get access to high-quality, fashionable sportswear through a growing network of merchants.
Over the previous year, Flipkart has seen a 60 percent increase in sales of sportswear and athleisure as subcategories. The '1DER by PUMA' line, which takes advantage of the potential to fulfill the changing fashion demands of customers across the country, offers a carefully selected assortment of items that answer a very particular rising need for athleisure.
"We will have the greatest range of designs accessible for consumers across the country in preparation for the Christmas season and the Big Billion Days. We'll keep working to close the gap between metros and Tier-2+ locations, where consumers want the latest fashion trends but have limited options in terms of selection, range, and cost.
We believe in partnering with the finest in the business to address emerging demands, and the introduction of 1DER in collaboration with PUMA is in line with that vision," said Nishit Garg, Vice President, Flipkart Fashion.
"The last year has seen a shift in consumer tastes when it comes to fashion, as it has opened doors to new niche sectors like athleisure," he continued.
People throughout India, from metros to T2+ regions, are looking to update their wardrobes and embrace a healthier lifestyle, and the 1DER launch comes at the perfect time." '1DER by PUMA' caters to the demands of young professionals and college students who are always on the lookout for branded, high-quality, stylish apparel that fits their ever-changing lifestyle.
"1DER is the epitome of fashion and utility, and it perfectly embodies KL Rahul's sense of style and design. We are thrilled to prolong our long-standing relationship with KL Rahul.
Athleisure has grown in popularity over the years as customers seek more every day and adaptable clothing alternatives. As athleisure has become increasingly ubiquitous, its proportion of the closet as a fashion must-have has skyrocketed.
We believe 1DER can successfully meet the growing demand for stylish and comfortable clothing," says the company. Puma India & Southeast Asia Managing Director Abhishek Ganguly stated.