Proving to be the black swan event, COVID-19 has given a massive fillip to the e-commerce sector in India. Reports suggest, the Indian e-commerce market contributes roughly about 4 per cent to the GDP. It is a fast evolving trend that has encouraged many foreign businesses to expand operations in India. The sector has also created job opportunities in the process, SMEs, agricultural enterprises, finance, banking, fashion, beauty, marketing and advertising, FMCGs, general merchandise, trade, health and education segments. It has revealed decades worth digitization trends in a short span of time.
E-commerce giants eye rural India, small towns
India's e-com ambitions are depicted through prominent collaborative initiatives like the Atal Innovation Mission (AIM), the NITI Aayog joining CGI India and Tata Group talks with Big Basket for a 20 per cent stake. To enhance earnings for the festive season, both online and offline retail businesses have started collaborating with each other. They plan to make offline purchases more cost-effective, time-bound and disciplined.
To explore these opportunities, e-commerce giants have started eyeing rural India and small towns. The Indian banking sector has started using emerging technologies like Artificial Intelligence (AI) and Machine Learning (ML) for corporate loans, for productive lending. Lending to MSMEs remained stagnant for the last so many years but now, banks are likely to develop models to actively support MSMEs, thereby also improving their own balance-sheets.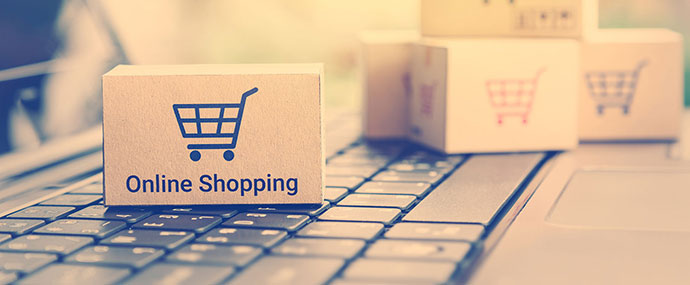 A multi-crore business opportunity
India's craze for online gaming has transformed into a multi-crore business with Indians of all ages turning into gamers. The Indian gaming industry is flourishing with celebrity endorsements, regional language interfaces and sponsorship money. However the industry faces a few formidable challenges like the constant fear of cyberwarfare and issues related to data privacy. Another challenge is the massive power outage in India's financial capital which impacts many businesses across sectors like information technology, banking and financial services and fin-tech sectors.
The industry also needs to meet divergent views brewing over a spectrum band between Telcos and tech companies. The government recently reprimanded Amazon and Flipkart for not displaying the country of origin of some of the products sold on their platforms, threatening action if they did not explain themselves within 15 days.
To explore these opportunities, e-commerce giants have started eyeing rural India and small towns.
Regulatory hurdles
Other challenges include complying to regulatory hurdles with different digital platforms requiring distinct regulations; a group of Indian startups planning to move the Competition Commission of India against the company; global digital tax war metamorphosing into a trade war that could potentially slash global GDP every year.
OECD's postponment of a common tax framework may lead to Google, Facebook, Amazon, LinkedIn and Netflix facing a larger domestic tax liability, a move that will allow countries like India to have their own plans of taxing the digital giants.
Indian e-commerce advantage
Thus, India can be global data and investment hub for the e-commerce sector. The country offers many benefits for e-commerce businesses like a growing demand, attractive opportunities, policy support, increasing investments and the competitive advantage of developing special skill sets for this sector.
Therefore, the government, industry and research bodies need to create a strong network and sustainable bandwidth. The success of e-commerce is dependent on many variables, like adequate customer support, multi-channel marketing and user-friendly platforms. Users should have appropriate devices, uninterrupted power supply and strong network connectivity.