Puma appoints 'Smita Balram' as new Head-Corporate Communications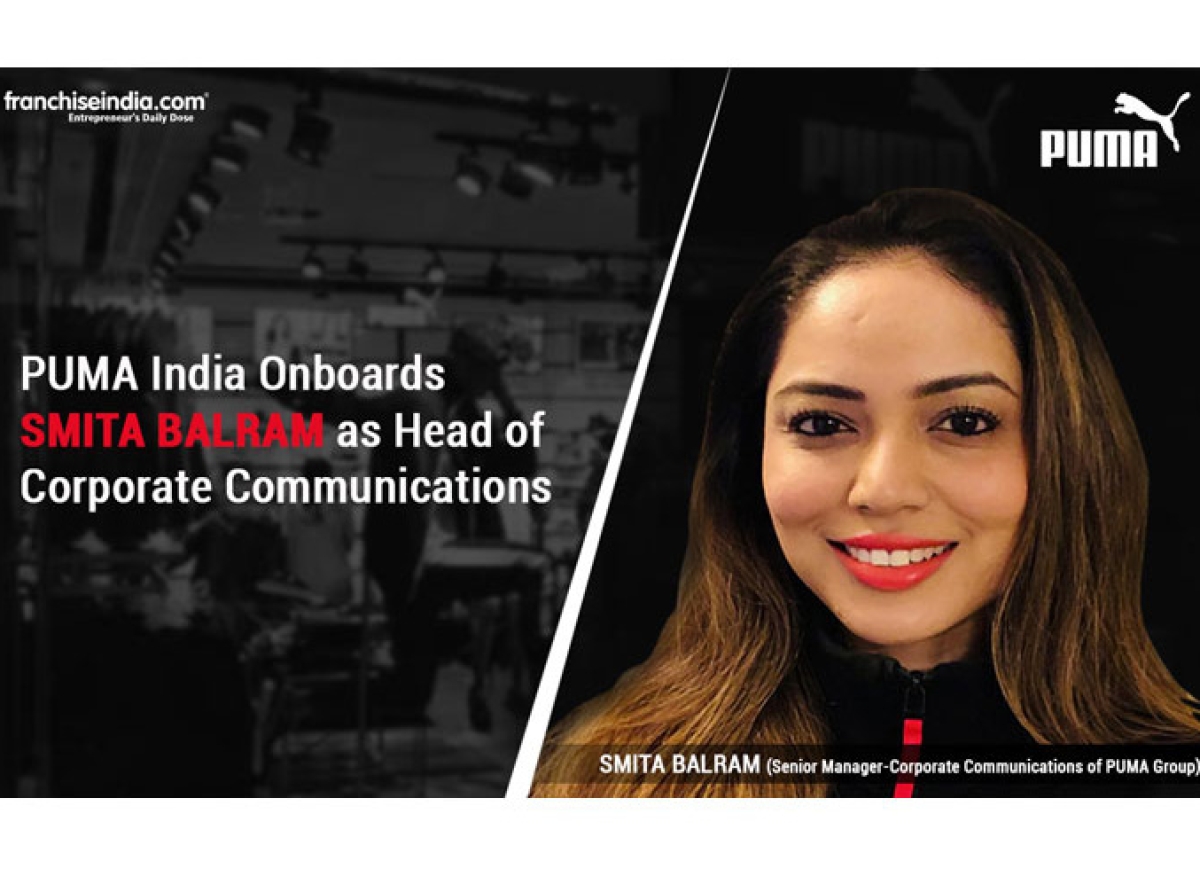 11th October 2021, Mumbai:
Global sports brand Puma has appointed SmitaBalram as the head of corporate communications for the Indian business. In her new role, Balram will further build Puma's communication strategy and efforts while driving the PR narrative for the brand.
Balram has over 16 years of extensive experience in print and broadcast journalism. In her previous role, she was associated with financial daily, The Economic Times, where she covered the retail ecosystem and tracked multinationals and large Indian conglomerates. In the past, Balram has contributed to prominent media houses such as TV Today Network, Deccan Chronicle Holdings Ltd., and Deccan Herald where she primarily reported on fashion and lifestyle.
Puma is a global clothing and consumer goods manufacturer that has a huge fan following the world over. Founded in 1948, it is headquartered in Herzogenaurach, Germany. Puma has had many breakthroughs over the years, including the Super Atom, football boots with screw-in studs, its successor, the Brasil, etc.
According to press reports, Puma is also the first to take a look at its environmental impact, focusing on manufacturing its products with recycled material and using more environmentally-friendly manufacturing practices.
TOP 5:
1. Flipkart, an Indian e-commerce company, collaborates with PUMA on the '1DER' line, which features batsman KL Rahul
2. Consumers will determine growth of sustainable fashion e-comm in India
3. Myntra to offer 1 mn styles from about 7,000 brands at the 'Big Fashion Festival'
4. Maharashtra government honors VIP as 'Best Innerwear Brand' for 2021-22
5. Nike strengthens retail presences with new store at DLF Mall of India,Noida