Biba's upcoming collections includes trendy outfits with ethnicwear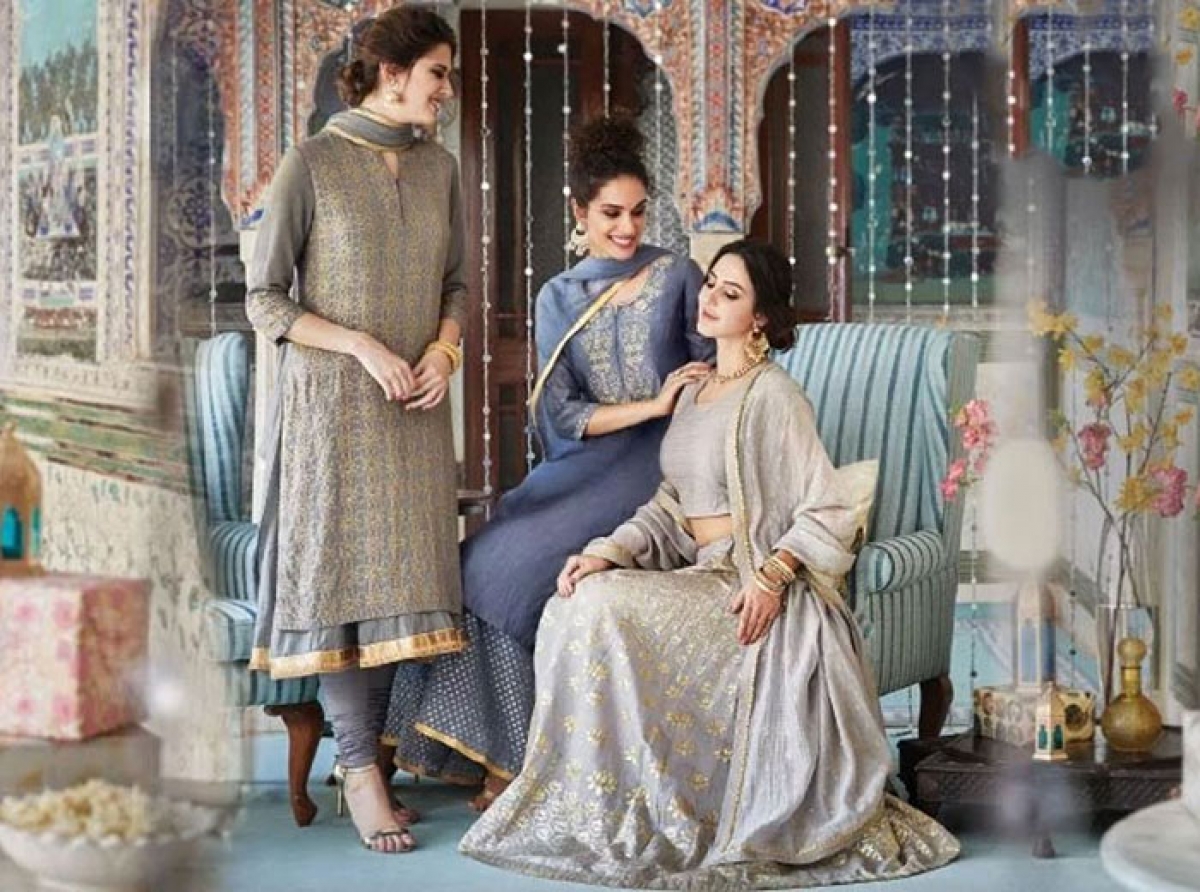 9th Aug 2021, Mumbai:
Synonymous with pretty women in Punjabi, homegrown ethnic wear brand BIBA was launched in 1988. In the last 33 years, the brand has grown from a 'home grown' product into a national 'brand' capitalizing on the retail boom in the country. Today, it is known as the largest Indian wear retail chain in the country.
In 2015, BIBA launched a fashion value brand called Rangriti to enhance its presence at lower price points and cater to a large consumer segment that purchases from the unorganized Tier II and III markets. Siddharth Bindra, Managing Director, expounds on the brand's products, markets and future plans.
What are your new collections for upcoming season?
Our upcoming collection introduces a wide range of styles in categories ranging from work wear to fusion to everyday wear and occasion wear. We recently revamped our brand identity to include trendy and fashionable outfits alongwith ethnicwear. Our new collection offers work from home range, BIBA chic range, accessories, fusion sets, athleisure, loungewear, designer wear, etc.
Elaborate on your product range
We have been a leader in ethnic suits and kurtas category for the last few years. The designs and prices offered in this range are fantastic. We have also launched a new work from home/work wear and dresses collection. Our Biba Girls range, targeting the 2-15 years age group, continues to be in high demand. We have also added categories like footwear, jewellery, wallets/bags, nightwear to our portfolio, and are working on some exciting launches.
Who is your target audience?
Our target audience includes urban middle class women spanning all ages and professions including homemakers, working women and college students, etc. We also cater to girls in the age group of 2-13 years in our kids collection. Our products are priced in the mid-segment and range from Rs 999-Rs 25,000.
What is your retail spread?
The combined retail network for Biba and Rangriti spans 400 EBOs pan India. Among these, 140 EBOs are located in North India, 98 in South India, 77 in East India and 85 in West India. We are also available in over 600 large format stores such as Shoppers Stop, Lifestyle, Pantaloons, Reliance and Central and on major online platforms like Myntra and Amazon. Our new brand Rangriti has 110 exclusive stores in India and we plan to add another 150 in the next two years. We have an aggressive expansion strategy in place for both Biba and Rangriti.
What are your initiatives and achievements over the years?
BIBA pioneered Bollywood merchandising in India with its first integration in 'Na Tum Janno Na Hum,' followed by other exclusive partnerships with blockbusters movies such as: Devdas, Baghban, Hulchul, and Bhoothnath. We have also received numerous awards from organizations like Shoppers Stop, Myntra, Images Group for being the 'Most Admired Women's Indian wear Brand'. Our founder & chairperson Meena Bindra was awarded the Lifetime Achievement Award by CMAI and Franchise India for her contribution to the apparel industry. I was felicitated with 'The Tycoons of Tomorrow' by Forbes in 2018.