India's Ganesha Ecosphere joins forces with Applied DNA Sciences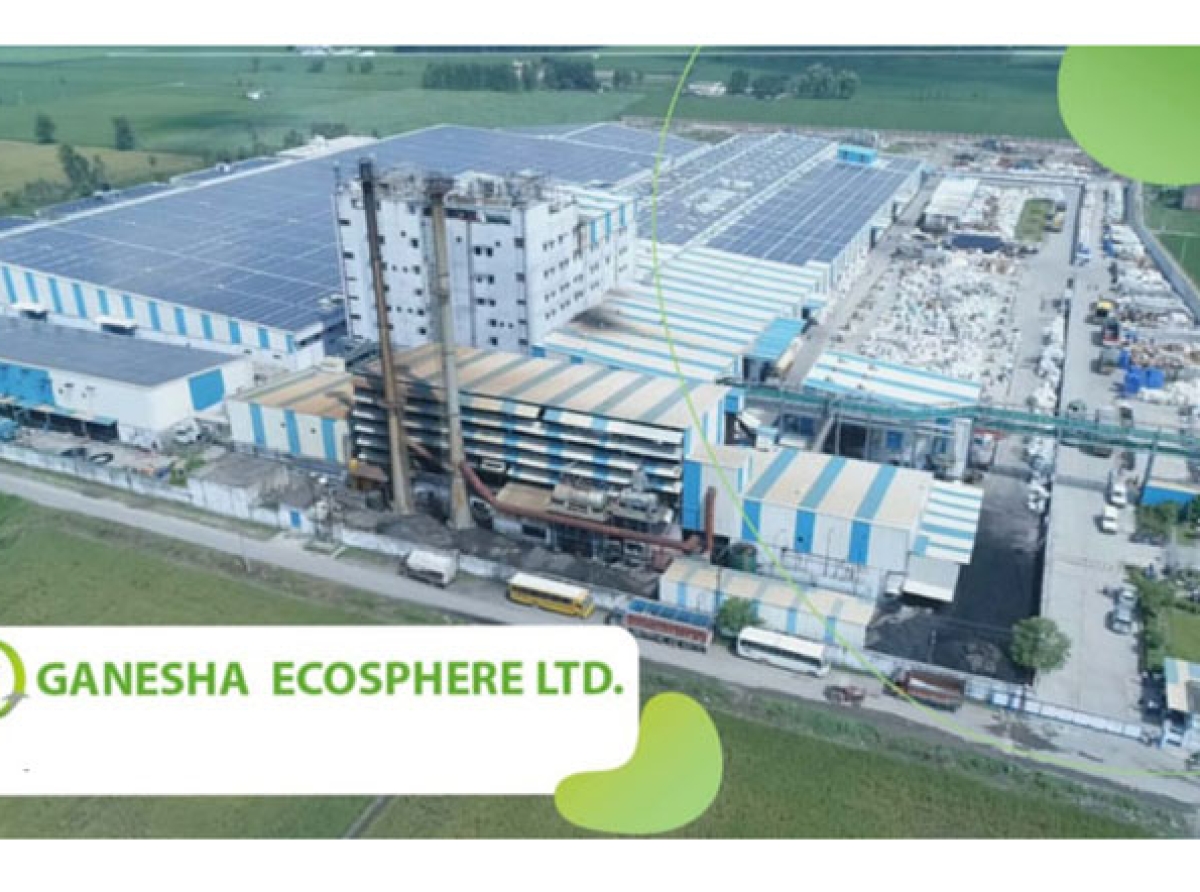 21st October 2021, Mumbai:
Ganesha Ecosphere, located in Kanpur, has partnered with Applied DNA Sciences (ADNAS), a traceability solutions provider, to use its polymerase chain reaction (PCR)-based DNA synthesis and nucleic acid-based technologies.
Ganesha Ecosphere is India's largest recycled polyester (rPET) producer, with over 300 clients, 250 suppliers, and 500 product variations. Ganesha will use ADNAS' molecular tagging systems to trace the lifespan of its materials as they move through supply networks, in response to rising consumer demand for recycled fiber.
"Traceability has now brought greater authenticity and legitimacy to the whole textile supply chain and is becoming an important component of the recycling process," B.P. Sultania, Joint President of Ganesha Ecosphere, said of the deal.
Applied DNA Sciences, Inc. is a pioneer in DNA production and nucleic acid-based technologies using the Polymerase Chain Reaction (PCR). Ganesha will use Applied DNA's traceability technology, the CertainT® platform, to tag an initial pilot production of rPET in Ganesha's facilities in India and undertake confirmatory samples testing at Applied DNA's laboratories in India and the United States.
The partnership between the two businesses will give brands and textile producers a reliable solution to help them achieve their rPET sustainability objectives and ensure the authenticity of raw materials at every step of the textile value chain.
Ganesha will be allowed to introduce and use CertainT-verified rPET to give raw material assurance to textile and garment clients under the terms of the agreement. Ganesha will also use Applied DNA's recently released SigNature® T-100 tracer technology, which allows the CertainT platform to quantify rPET source material in polyester blends.
The SigNature T-100 is a proprietary molecular-based tracer system that can be used to identify, analyse, and verify rPET, polypropylene, acrylic, and possibly other manmade materials for claims of both identification and quantification of the raw material tagged and spun into yarn for various textile products.
Under the leadership and vision of Chairman Shri Shyam Sunder Sharmma, Ganesha has pioneered the manufacture of rPET fiber and rPET yarn from post-consumer PET bottle trash since starting the rPET industry in 1994.
TOP 5:
1. Flipkart, an Indian e-commerce company, collaborates with PUMA on the '1DER' line, which features batsman KL Rahul
2. Consumers will determine growth of sustainable fashion e-comm in India
3. Myntra to offer 1 mn styles from about 7,000 brands at the 'Big Fashion Festival'
4. Maharashtra government honors VIP as 'Best Innerwear Brand' for 2021-22
5. Nike strengthens retail presences with new store at DLF Mall of India,Noida