Shanaya Kapoor has been named as the brand ambassador for designer label Label Ritu Kumar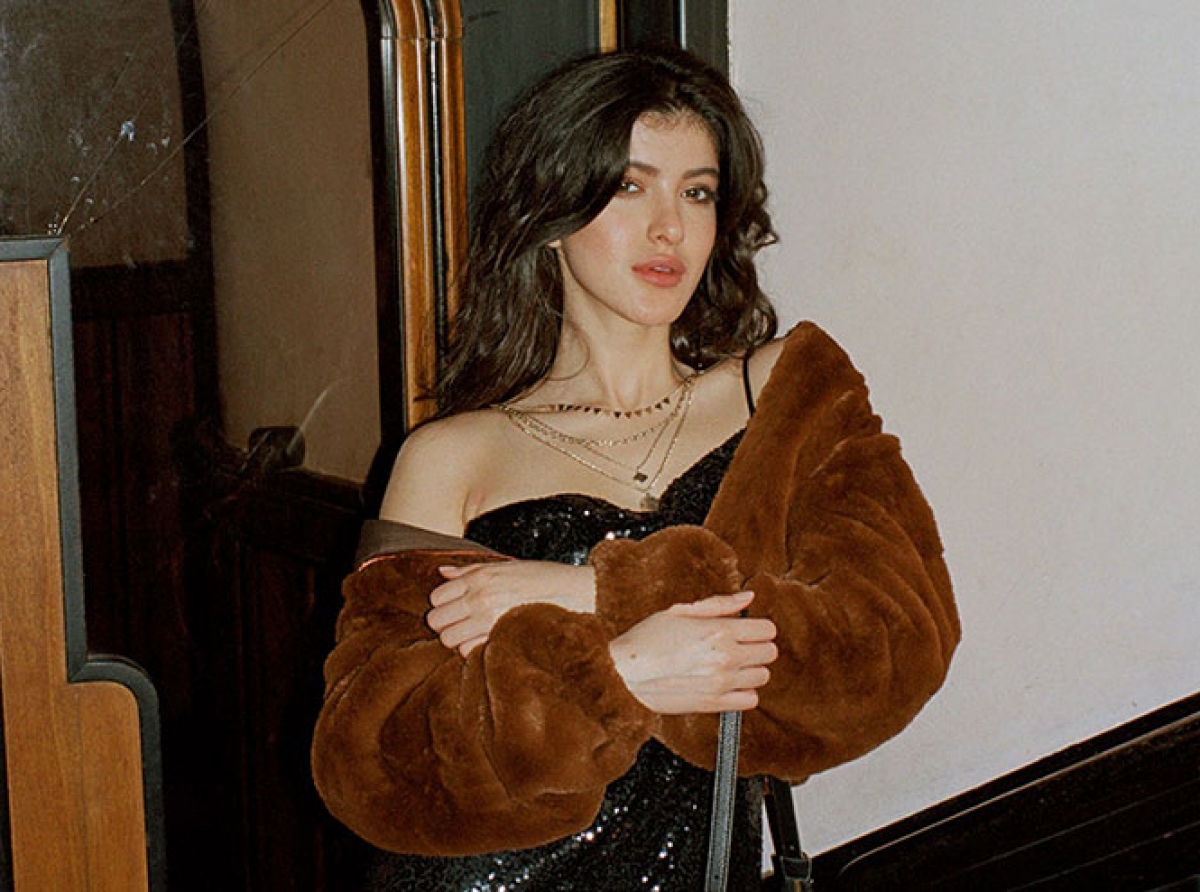 24th September 2021, Mumbai:
Bollywood actress Shanaya Kapoor has been chosen as the brand ambassador for designer label Ritu Kumar. In a series of digital advertisements, Kapoor will be seen supporting the brand's current collections.
"Shanaya's strong, cheerful attitude is contagious on the screen," Amrish Kumar, managing and creative director at Ritu Kumar, said in a statement about the actor.
She has a terrific sense of style and is an excellent dancer, making her the ideal face for the Ritu Kumar label."
"Label Ritu Kumar is the pinnacle of being spontaneous & fashionable combined with a little fun and embraces my edgy but carefree attitude really well,"
Shanaya Kapoor said of the collaboration. It's all about feeling at ease in your own skin, and that's what I value the most. I'm really grateful and ecstatic to be the brand's face." This season, the company intends to broaden its appeal by introducing new categories and designs aimed at young urban Indian women.
The new collections will be available at Label Ritu Kumar shops and online in India and worldwide.
Ritu Kumar established her namesake label in 1969 and is recognised for her support of Indian traditional textiles. Kumar is the founder of the Ritu Kumar, Label Ritu Kumar, Ri Ritu Kumar, and Ritu Kumar Home brands.
TOP 5:
1. 'CMAI' urges government to review GST rates increase on fabrics and garments
2. Raymond launches new collection with designer 'Suket Dhir'
3. Amitabh Bachchan roped in as 'VKC Group' new brand ambassador
4. 'Manyavar-Mohey' receives flak for advertisement featuring Alia Bhatt
5. GOVERNOR OF MAHARASHTRA HONOURS KAPIL PATHARE WITH BUSINESS EXCELLENCE AND VIP INNERWEAR AS BEST BRAND 2021-22