9th September 2021, Mumbai:
Textile Ministry today made an empathic announcement that the Cabinet has approved the proposal for a production-linked incentive (PLI) scheme for specific segments in the textiles sector.
The communication underlined that up until now we have primarily focused on cotton textile. But the fundamental fact is that 2/3 share of the international textile market is of man-made & technical textile.
This comes on the back of the already announced slew of measures under the new Textile ministry.
The minister of textiles outlined that factories based around aspirational districts or Tier-3 & Tier-4 cities will be given a special priority, which of course will give a distinct benefit to states such as Gujarat, Uttar Pradesh, Maharashtra, Tamil Nadu, Punjab, Andhra Pradesh, Telangana. "We hope that this decision will produce some global champions," H'ble TM Piyush Goyal alluded.
According to sources with a financial outlay of Rs 10,683 crore over five years to boost domestic manufacturing and exports from the sector, this will empower trade to enhance the sector's competitiveness and manufacturing viability.
To put in quick context, "The Cabinet had earlier approved PLI schemes in 13 key sectors for enha­ncing India's manufacturing capabilities and exports".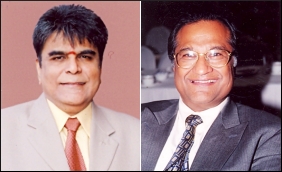 The ambitious scheme aims to create world-class global champion companies in these segments as NITI Aayog envisages the schemes to deliver tangible results.
The decision was taken in a meeting that was chaired by Prime Minister Narendra Modi.