'SMITA Research Lab Centre Of Excellence In Smart Textiles' set up at IIT Delhi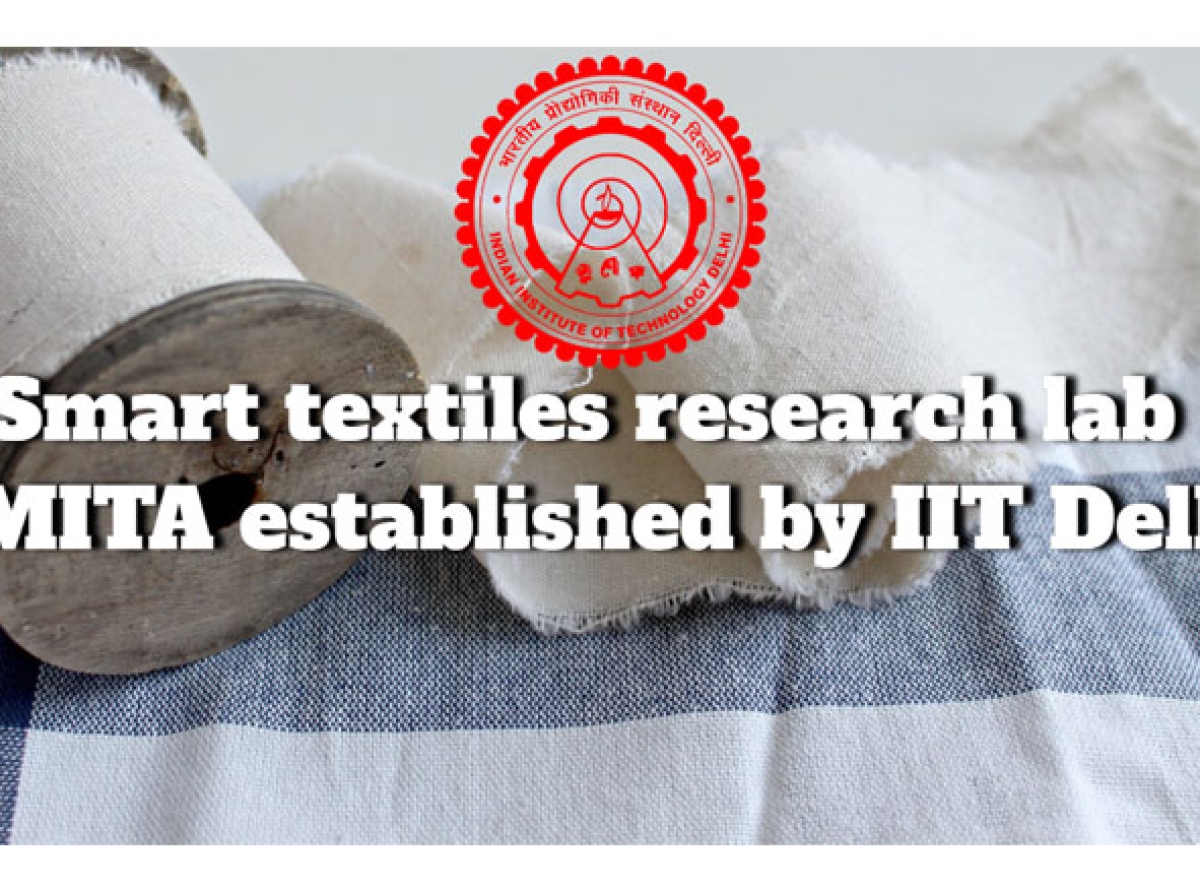 18th October 2021, Mumbai:
IIT Delhi which only is home to the textile sector has taken a defining step by converting its state-of-the-art SMITA (Smart Materials and Innovative Textile Applications) Research Lab to a Centre of Excellence (CoE) in Smart Textiles to give shape to this monumental initiative.
Here it is pertinent to give a backdrop to The SMITA Research Lab CoE in Smart Textiles which has been come into being to fundamentally work in the area of Smart and Functional Textiles using the resource of 'Emerging materials and process technologies, to logically serve the interest of country's pivoted textile industry. The pivot point here is that this CoE would be:
(a) This is all about the development of highly functional and high-performance textile materials.
(b) This is likely to give a leg-up to so to say to wearable textiles. Besides, it envisages developing multi applications to the functional textiles as a use case.
Textiles have traditionally been a big employer that contributes critically to our economy through both precious forex earner and catering to burgeoning domestic consumption and exports. Noteworthy is that it is in alignment to recently launched National Technical Textile Mission (NTTM) and is sure to lead to the development of Technical Textiles in the country which is really vital to this sector's prospects.
TOP 5:
1. Flipkart, an Indian e-commerce company, collaborates with PUMA on the '1DER' line, which features batsman KL Rahul
2. Consumers will determine growth of sustainable fashion e-comm in India
3. Myntra to offer 1 mn styles from about 7,000 brands at the 'Big Fashion Festival'
4. Maharashtra government honors VIP as 'Best Innerwear Brand' for 2021-22
5. Nike strengthens retail presences with new store at DLF Mall of India,Noida