NIFT commercializes its i-SMART technology, which seeks to make operators' assessment systems smarter and more reliable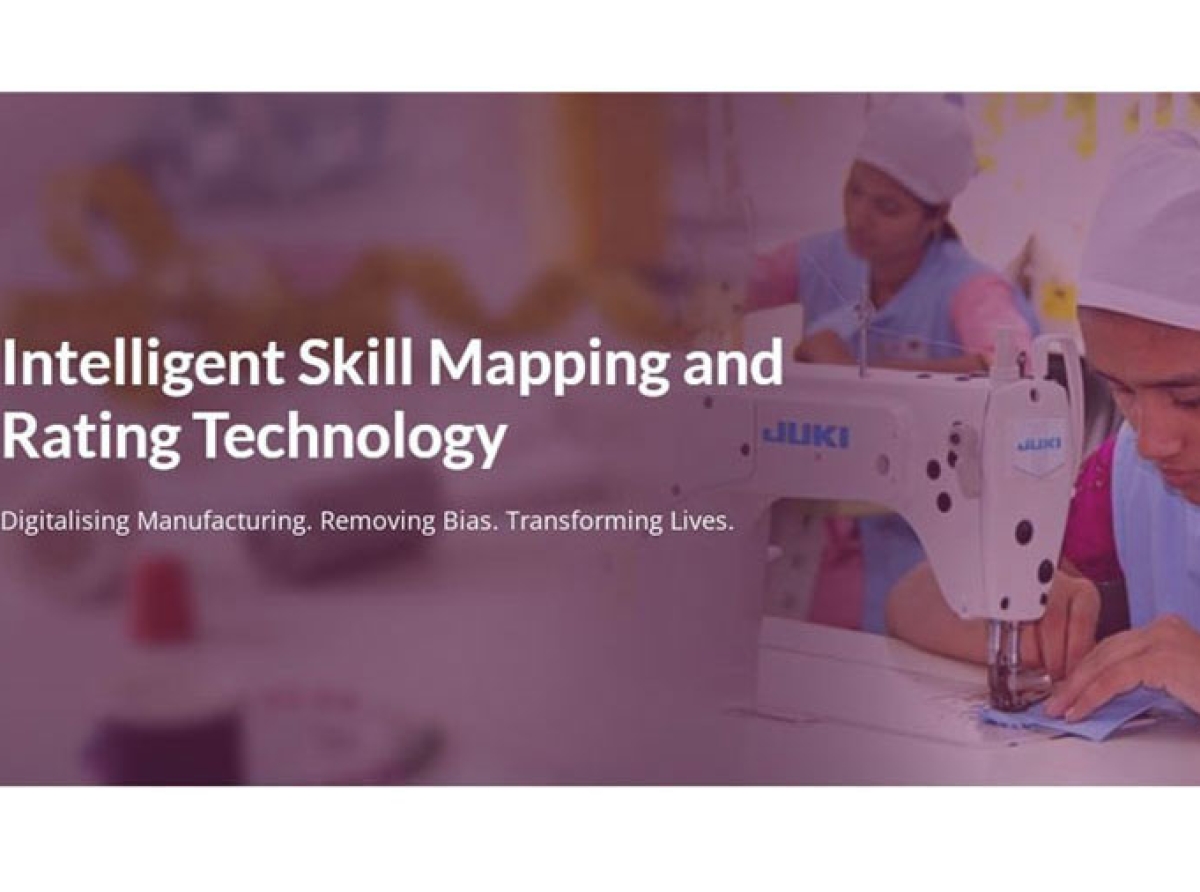 05 Octtober 2021, Mumbai:
In an online event today, NIFT (India), a leading fashion technology institution, commercially introduced Intelligent Skill Mapping and Rating Technology (i-SMART).
UP Singh, Secretary, Ministry of Textiles, NIFT's development team of i-SMART, veterans of the Indian clothing industry, and two of the technology's early adopters – Silver Spark (a Raymonds' project) and Magnum Clothing – attended the occasion. The technique is patent-pending and in the final stages of being granted.
The technology is considered to be a major factor in upending the present sewing machine operators' appraisal system, which is based largely on quality and output rate. Dr. Prabir Jana, Professor at NIFT Delhi, who officially launched the technology, addressed major issues that the manufacturing industry confronts today.
"Women make up the majority of the worldwide garment labor (particularly in the sewing division), and they endure gender discrimination, biased evaluation, salary disparity, job instability, and restricted mobility.
While cycle time is used as a metric of output rate, quality assessment is completely subjective. Important sewing factors like average speed, sewing bursts, handling time, needle running time, and so on are not taken into account when assessing abilities, according to Dr. Jana.
The hardware and software of the i-SMART system are patent-pending. A Magnetic Rotary Encoder (MREA) based Speed/Accelerometer (MREA), a User Interface device, a computing system (laptop or desktop) with SCADA, a bar code printer, and a flatbed scanner make up the hardware.
For the test, the MREA will be connected to the sewing machine's main shaft through a flywheel. The SCADA is also linked to a laptop. The sewing operator must stitch five different designs of fabric templates.
The data is automatically recorded by the i-SMART system when the SMO starts sewing, and then the stitched fabric templates are scanned by a flatbed scanner.
After that, the scanned data will be sent to cloud-based software and analyzed on two fronts: Process Score and Quality Score.
"Once the scanning is completed, the AI-based algorithm may assess the quality level he/she has achieved throughout the process," says Deepak Panghal, Assistant Professor at NIFT Delhi.
The talent rating score is automatically calculated and available at the portal after the processed data and scanned images are submitted. Each operator receives two scores: a procedure score and a quality score.
Additionally, the system generates eight general skill characteristics for each operator, which will aid an organization in allocating the appropriate operators to the appropriate operations (during line balancing) and planning operator skill upgradation.
The score may also be used to evaluate sewing operators on an annual basis. Operators who pass the exam receive 'tamperproof certifications from NIFT, which are connected to their Aadhar cards and can be accessed digitally. "This technology is really beneficial when it comes to sewing machine operator training.
We are the world's premier suit maker, and getting it right the first time is critical for us, which i-SMART is aiding us with," said Kaushlendra Narayan, Director, Silver Spark (Raymonds).
"This system should be connected with 'Skill India and other government-mandated training institutes and skill centers," Ravi Singhee, Director of Magnum Clothing, recommended.
When comparing i-SMART to the UPI payment system, Ravi stated that i-SMART will provide sewing operators with unparalleled simplicity in assessing, measuring, and certifying their skills at any time and from any location.
Dr. Deepak Joshi, Assistant Professor, NIFT, moderated the session, and other dignitaries in attendance included Dinesh Kumar, Inventor of i-SMART; Dr. Yashwant Dev Panwar, Head, TIFAC-PFC; Suchit C. Vasudevappa, Manager (Funding), Startup Karnataka; Manisha Kinnu, Campus Director, NIFT; Shantmanu, Director General, NIFT.