FSN E-Commerce Ventures owing NYKAA's phenomenal IPO debut makes it 'Nykaa of D-Street'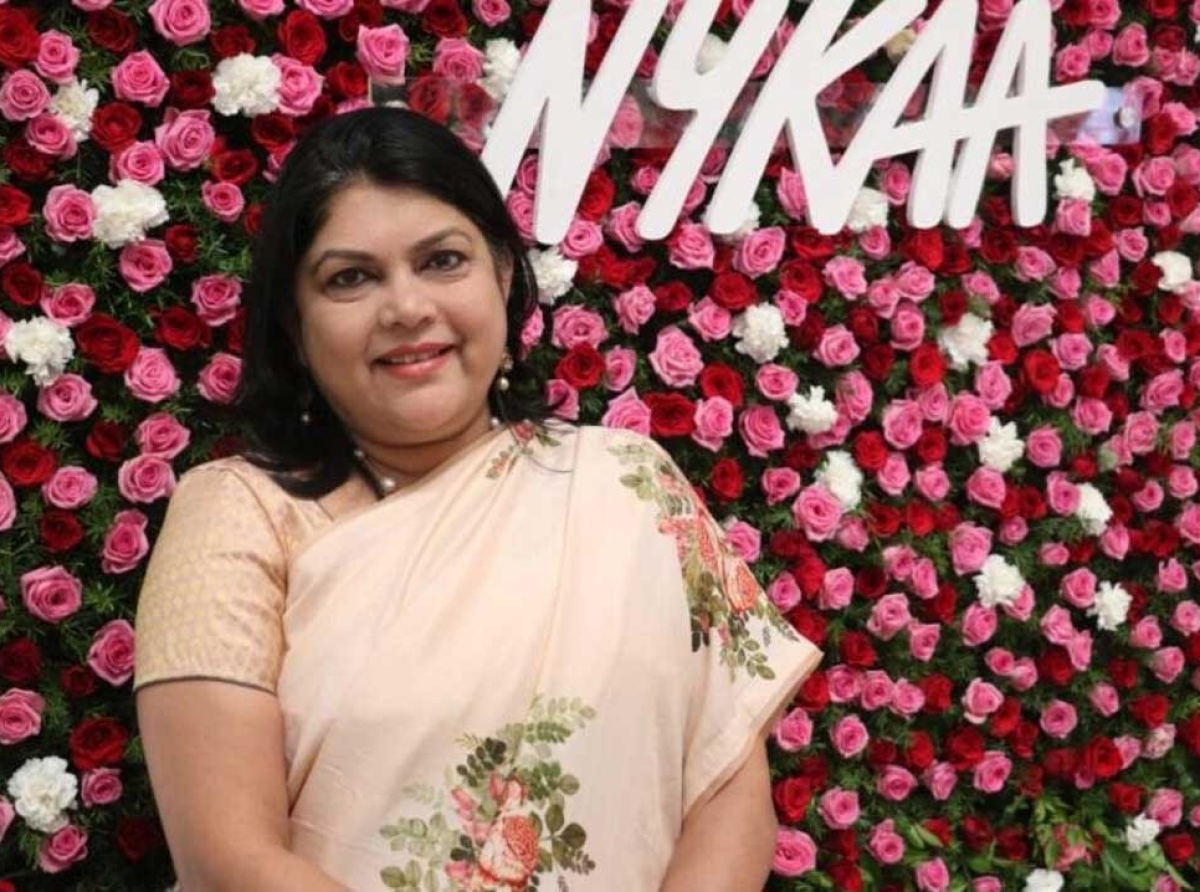 11 November 2021, Mumbai:
FSN E-Commerce Ventures, which operates Nykaa and Nykaa Fashion, made a bumper debut on the stock exchange with a massive 79 percent premium on November 10. The market capitalisation of the stock reached nearly Rs 97,692 crore, outpacing a host of big companies.
The share opened at Rs 2,001 on the BSE, while the listing price on the National Stock Exchange was Rs 2,018.
The Rs 5,352-crore public issue saw huge demand and was subscribed 81.78 times during the October 28 to November 1 period, receiving bids for 216.59 crore equity shares against an offer size of 2.64 crore shares.
The listing of India's biggest online marketplace for beauty, personal care, and fashion brands has driven its founder and chief Falguni Nayar, a banker-turned-entrepreneur, to be the country's richest self-made female billionaire. The company delivered 17.1 million orders in FY21 and operates 80 offline stores in 40 cities across India. Money Control
(The news article has not been edited by DFU Publications staff)
Dear Reader, we at DFU Publications are committed to providing the latest news updates on trade development and insights, to keep our readers informed. Stay tuned. Subscribe to our newsletter.  
TOP 5:
1. Flipkart, an Indian e-commerce company, collaborates with PUMA on the '1DER' line, which features batsman KL Rahul
2. Consumers will determine growth of sustainable fashion e-comm in India
3. Myntra to offer 1 mn styles from about 7,000 brands at the 'Big Fashion Festival'
4. Maharashtra government honors VIP as 'Best Innerwear Brand' for 2021-22
5. Nike strengthens retail presences with new store at DLF Mall of India,Noida