In the textile sector, Jammu & Kashmir (India) has a lot of potentials: Textiles by MoS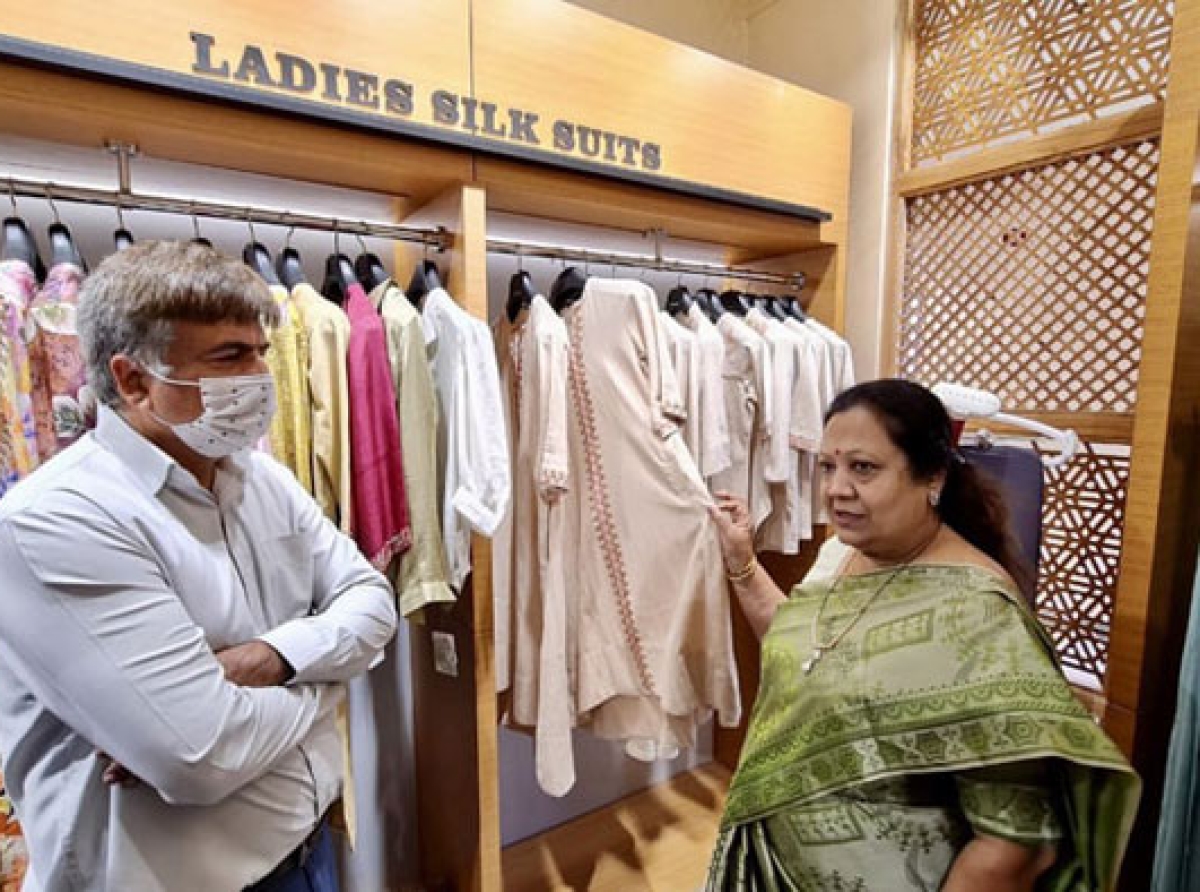 05 Octtober 2021, Mumbai:
Darshana Jardosh, the Union Minister of State for Textiles, has stated that Jammu and Kashmir have enormous potential in the textile sector, which must be exploited in order to turn the area into a textile manufacturing powerhouse.
The minister visited the Government Arts Emporium in Raj Bagh, a silk factory, and Bemina Woollen Mills while on a tour of the Srinagar district as part of the Union Government's public outreach program for Jammu and Kashmir.
"Kashmiri goods are well-known across the world, and they require adequate promotion and marketing.
"E-commerce platforms may be used by local businesses to market their indigenous products," she added. She met with craftsmen of pepier-mache clusters, willow wicker clusters, and crewel-making clusters during her tour to the silk factory.
The minister directed the authorities to construct a shared facilities center where the craftsmen could receive the necessary training and marketing methods.
The minister stated that the objective of her visit is to assess the growth of the textile industry in the Union Territory, and that the government has established numerous initiatives to help the sector grow, and that those involved in it should take advantage of these opportunities.
TOP 5:
1. Flipkart, an Indian e-commerce company, collaborates with PUMA on the '1DER' line, which features batsman KL Rahul
2. Consumers will determine growth of sustainable fashion e-comm in India
3. Myntra to offer 1 mn styles from about 7,000 brands at the 'Big Fashion Festival'
4. Maharashtra government honors VIP as 'Best Innerwear Brand' for 2021-22
5. Nike strengthens retail presences with new store at DLF Mall of India,Noida