'Haat' to organize shopping fairs in different cities this October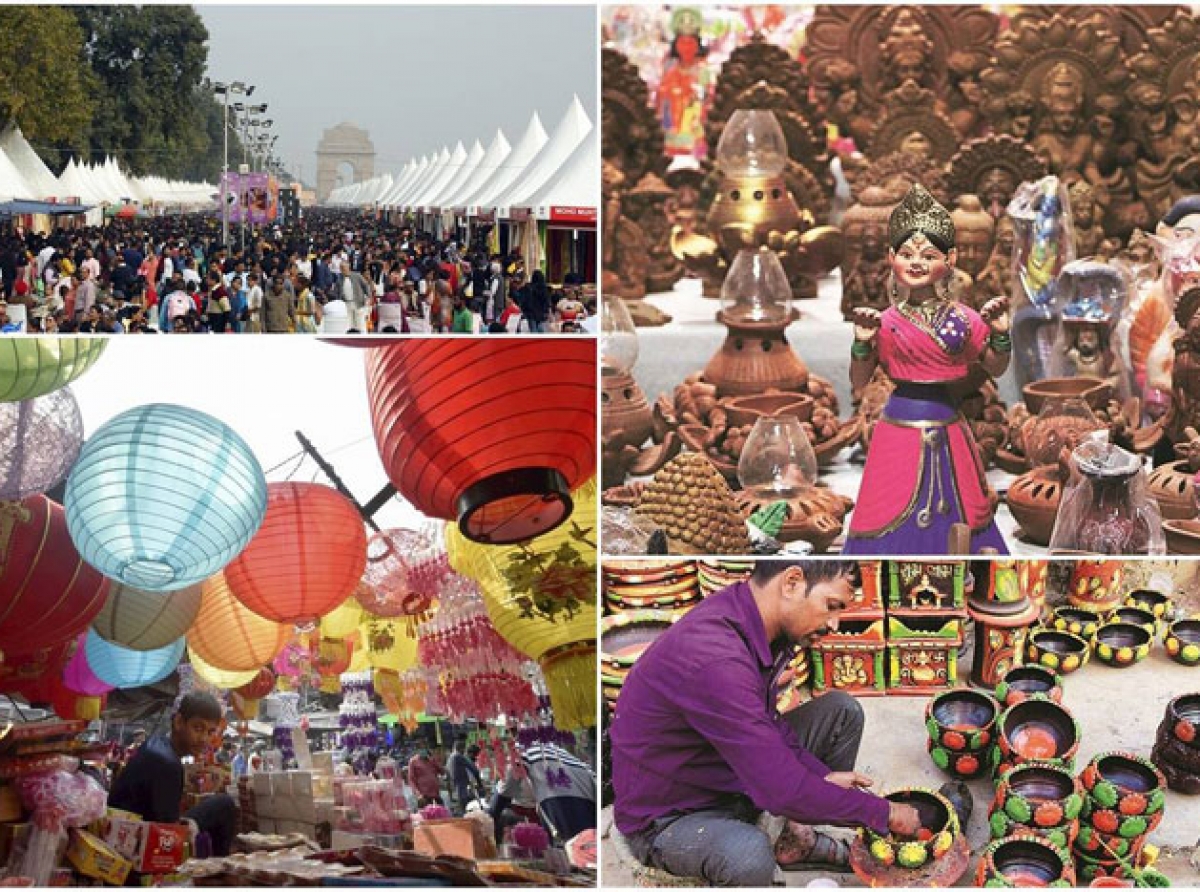 23rd September 2021, Mumbai:
Specialising in heritage fashion and handcraft goods, business-to-customer shopping fair Haat will organize its upcoming editions in six Indian cities, beginning with Bhubaneswar in October. As per a Fashion Network report Haat will hold its first event from October 8-9, 2021 in Bhubaneswar.
The shopping fair will present a range of traditional, fusion, and western wear along with accessories, jewelry, home furnishings, footwear, handicrafts, and home décor, among other items. Menswear and children's wear will also feature along with handloom weaves and clothing.
The second edition of Haat will be held at the Hotel Taj Krishna in Hyderabad from October 22 to 24. The event will feature ample festive offerings, and will be held in strict compliance to health and safety measures.
The third and fourth editions of the exhibition have been planned at Kolkata's Ice Skating Rink from October 23 to 26 and at the Hotel Tulip Imperial in Nagpur from October 26 to 27. The business-to-customer exhibition will subsequently travel to Indore for an event at the hotel Sayaji from October 29 to 30.
The Haat will conclude with a fair in Raipur from October 29 to 31. The shopping fair will feature bridal wear for the winter wedding season and accessories handmade in various parts of India.
TOP 5:
1. 'CMAI' urges government to review GST rates increase on fabrics and garments
2. Raymond launches new collection with designer 'Suket Dhir'
3. Amitabh Bachchan roped in as 'VKC Group' new brand ambassador
4. 'Manyavar-Mohey' receives flak for advertisement featuring Alia Bhatt
5. GOVERNOR OF MAHARASHTRA HONOURS KAPIL PATHARE WITH BUSINESS EXCELLENCE AND VIP INNERWEAR AS BEST BRAND 2021-22