The 'Wedding Shopping Festival' will be held in DLF Mall of India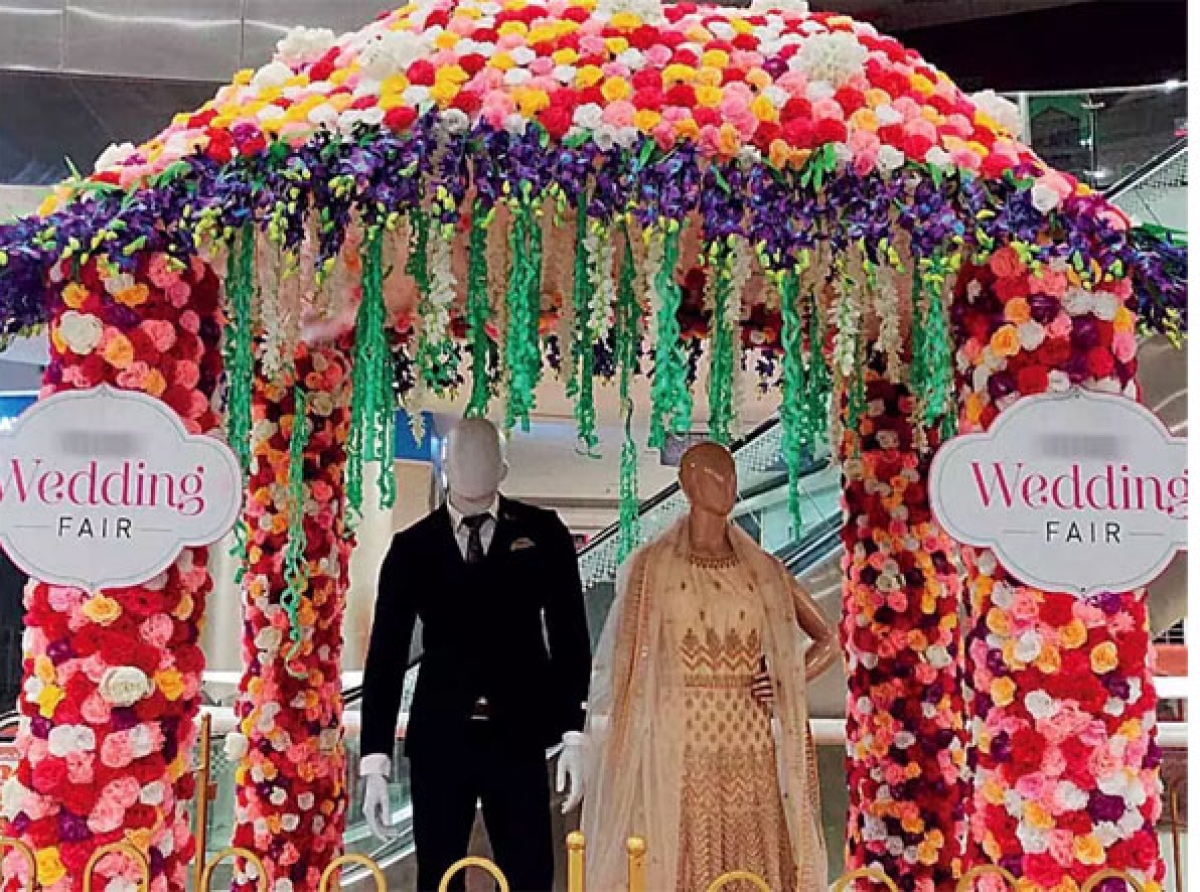 19th October 2021, Mumbai:
To start off the wedding season of 2021, DLF Mall of India, the country's largest mall, has organised a two-week-long "Wedding Shopping Festival."
Over 80 wedding-centric companies will be hosted inside the mall during the shopping event, ranging from the trousseau, ethnic clothes, accessories, footwear, skincare, and cosmetics to gifts and décor, among others.
"At an industry level, we are witnessing an increase in the attitudes of customers when it comes to making buying decisions," said Pushpa Bector, executive director of DLF Retail, in a statement. Weddings in India are lavish, and consumers have continued to indulge in wedding shopping to this day.
As a result, we are very happy to present fresh ideas, inspiration, and fantastic shopping deals to our clients through "The Wedding Tales," in order to give them a holistic shopping experience.
"DLF Mall of India is a one-stop shopping destination for the wedding season, featuring a wide assortment from over 80 ethnic wear and wedding-focused companies," said Manish Mehrotra, vice president, and center head at DLF Mall of India.
The DLF Mall of India, the country's largest mall, spans 2 million square feet of retail space and includes more than 100 fashion labels, among other things.
TOP 5:
1. Flipkart, an Indian e-commerce company, collaborates with PUMA on the '1DER' line, which features batsman KL Rahul
2. Consumers will determine growth of sustainable fashion e-comm in India
3. Myntra to offer 1 mn styles from about 7,000 brands at the 'Big Fashion Festival'
4. Maharashtra government honors VIP as 'Best Innerwear Brand' for 2021-22
5. Nike strengthens retail presences with new store at DLF Mall of India,Noida