In response to rising yarn prices, the Indian garment and textile industries successfully organized a one-day shutdown and hunger strike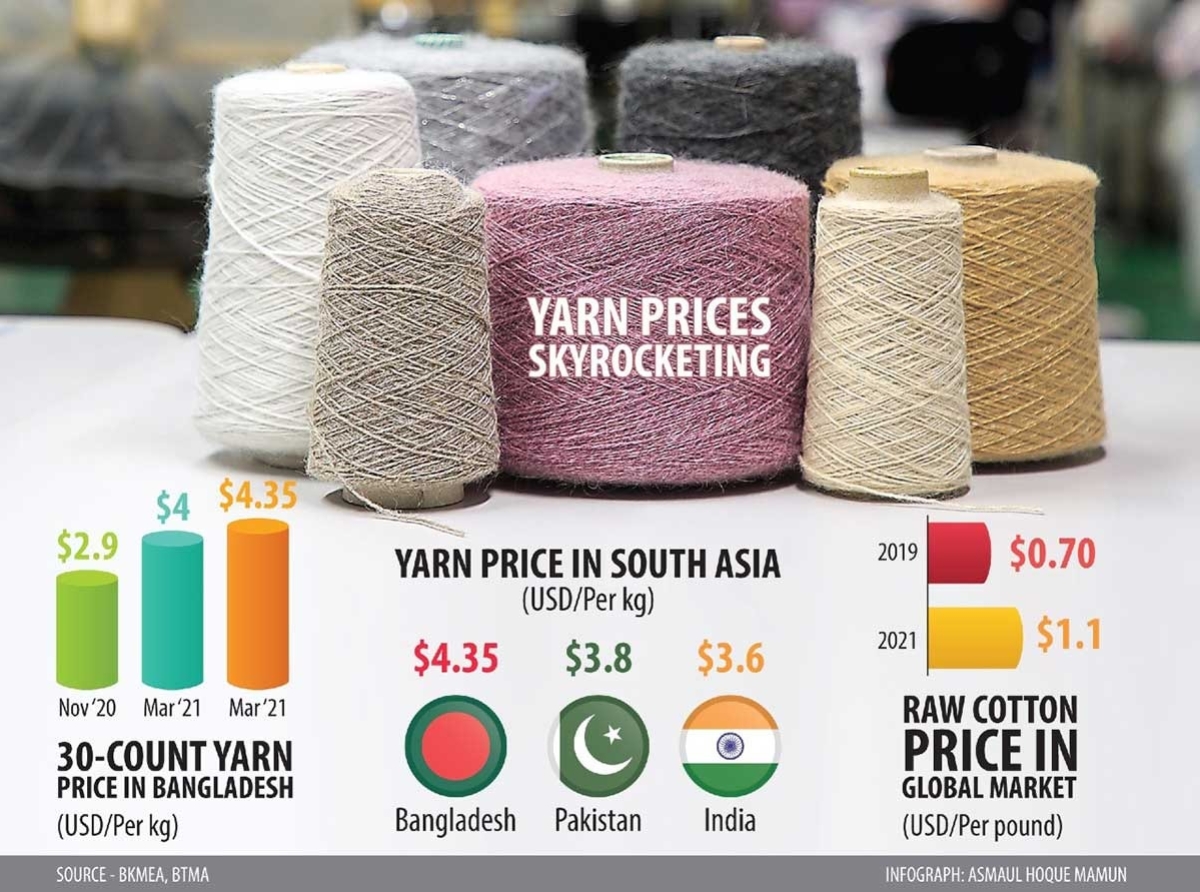 29 November 2021, Mumbai:
The clothing and textile industry's one-day shutdown and hunger strike over Tirupur's extraordinary rise was effective, as several garment firms shut down for the day and a considerable number of them fasted. The textile industry urged that the government take immediate action to limit yarn and cotton costs.
Across the area, over 3,000 garment and export units shuttered their doors. Local retailers and shopkeepers also closed their doors as a show of support. Several stores in Palladam Road, Mangalam Road, Kaderpet, and Avinashi Road remained closed.
Around 117 textile industry stakeholders, including dyeing facilities, exporters, and trade unions, are said to have gone on strike to protest the Centre's failure to regulate yarn pricing. Muthurathinam, President of the Tirupur Exporters and Manufacturers Association, said the yarn price had risen from Rs. 210 per kg in January to Rs. 350 per kg today.
MSME units are unable to complete the orders that have been placed with them. An order from a clothing exporter took 90 days to ship. The exporter would lose money if there were price increases throughout the three-month term. The pricing was often changed.
Following the protest call, more than 80% of textile manufacturing and related businesses stayed closed, resulting in a production loss of Rs. 300 crore. In addition, the majority of the city's textile shops remained closed.
According to Raja Shanmugham, President of the Tiruppur Exporters Association (TEA), which backed the strike, the cost of dyes and chemicals had grown by 40% in the previous year, and corrugated box costs had climbed by 30% to 40%. Yarn costs have increased by 55% in the last year.
Exporters encounter a variety of challenges, according to K.E. Raghunathan, Convenor, Consortium of Indian Associations, including high freight costs, a lack of sufficient RODTEP programs, and delays in receiving input tax returns. To express their uneasiness in life, the hands that feed others have gone on hunger strike.
Dear Reader, we at DFU Publications are committed to providing the latest news updates on trade development and insights, to keep our readers informed. Stay tuned. Subscribe to our newsletter.
Daily News:
1. Flipkart, an Indian e-commerce company, collaborates with PUMA on the '1DER' line, which features batsman KL Rahul
2. Consumers will determine growth of sustainable fashion e-comm in India
3. Myntra to offer 1 mn styles from about 7,000 brands at the 'Big Fashion Festival'
4. Maharashtra government honors VIP as 'Best Innerwear Brand' for 2021-22
5. Nike strengthens retail presences with new store at DLF Mall of India,Noida