North Indian cotton yarn prices: On the back of weak demand, remain stable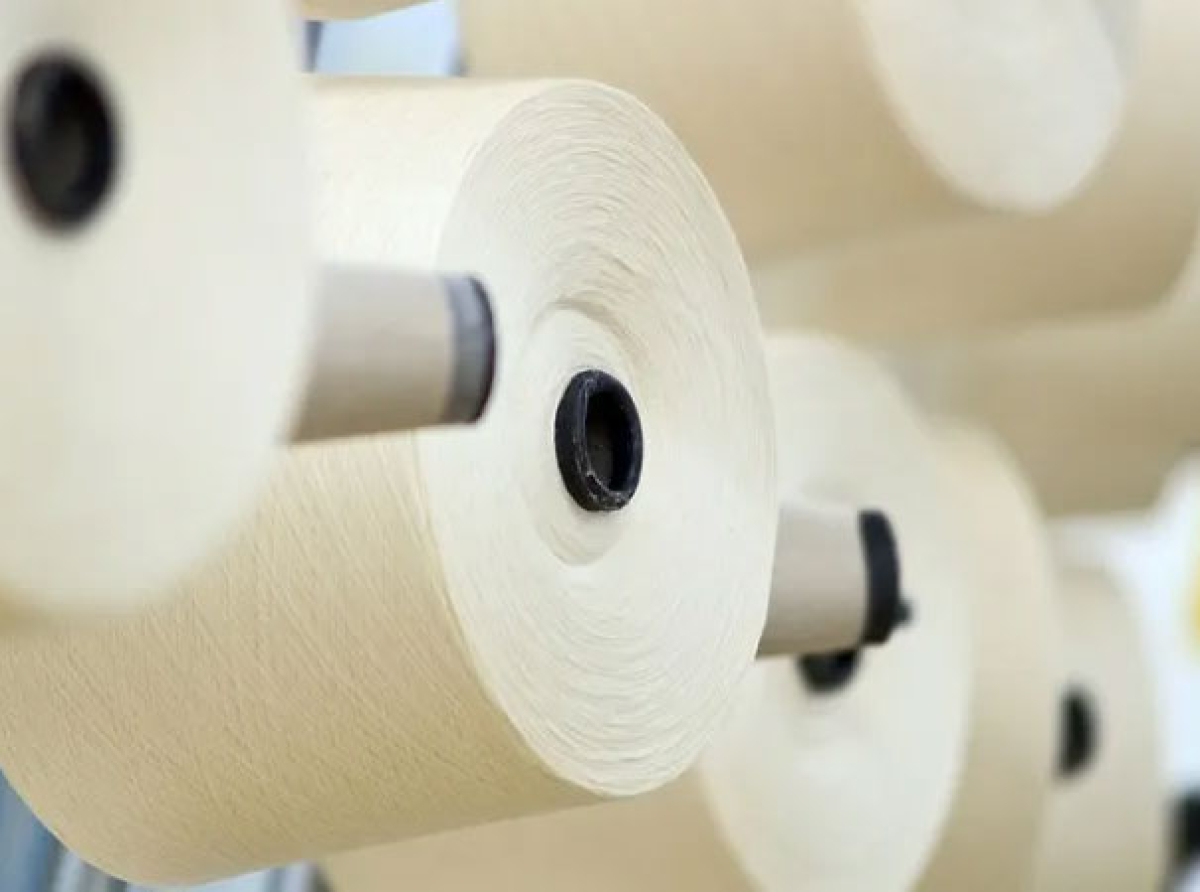 30 December 2021, Mumbai:
Cotton yarn prices of major varieties remained stable on Thursday in north Indian markets due to muted demand.
Though spinning mill owners were quoting higher prices as costlier cotton increased their cost of production, they were unable to get higher prices as buyers were absent in the market during the last week of current calendar year 2021.
According to market sources, spinning mills are facing double pressure in the market. They are facing increasing prices of cotton, which is increasing their cost of production drastically. And on the other hand, they are unable to raise yarn prices due to weaker demand.
A Ludhiana-based trader told Fibre2Fashion that they were unwilling to book new orders as they were not certain about the market direction.
"Large number of buyers were absent from the market for year-end holiday. Proposed GST hike on fabrics and garments was also a sticky issue for downstream industry."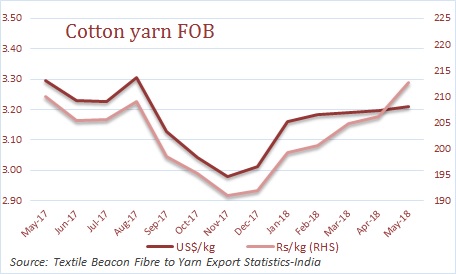 Cotton yarn of 20 and 30 counts in combed variety were traded steady at ₹330-340 per kg and ₹360-370 per kg respectively in Ludhiana. Carded yarn in 30 counts was quoted at ₹335-345 per kg, according to Fibre2Fashion's market analysis tool TexPro.
Delhi and Kolkata markets also witnessed steady trend in cotton yarn prices. In Delhi market, cotton yarn of 30 count combed was sold at ₹345-355 per kg, 40 count combed at ₹370-390 per kg, 30 count carded at ₹300-320 per kg, and 40 count carded at ₹335-355 per kg. 10 count weaving (O/E) yarn was quoted at ₹125-130 per kg, while 16 count weaving (O/E) was at ₹165-170 per kg.
Panipat also recorded stable trend in recycled cotton yarn. 10s optical yarn was traded at ₹90-100 per kg. The market recorded the price of 10s recycled yarn (white) at ₹95-100 per kg, 10s recycled yarn (dyed) at ₹75-95 per kg, and 20s recycled yarn (dyed) at ₹100-125 per kg.
In the global market, ZCE cotton yarn January 2022 futures was traded lower by CNY 220 at CNY 26,955 per ton and May 2022 was traded higher by CNY 285 at CNY 27,505 per MT on Thursday. ICE cotton futures scaled higher on Wednesday amid weaker US dollar. Cotton contracts for March 2022 closed at 112.99 cents, up 294 points; May 2022 closed at 110.37 cents, up 233 points; December 2022 closed at 91.65 cents, up 35 points.
The weakness in the dollar is supporting cotton prices and there is further support from a strong stock market, said an analyst.
Meanwhile, cotton prices in north India gained by ₹475 per candy (356 kg each) on higher demand from spinning mills.
According to TexPro, Punjab cotton J-34 (RG) 27-28.5MM (MIC 4.00-4.7) was traded at ₹66,900-67,300 per candy, Haryana cotton J-34 (RG) 27-28 (MIC 4+) at ₹65,600-66,500 per candy, and Rajasthan cotton J-34 (RG) 26.5-28mm (MIC 4.00-4.5) at ₹ 66,700-67,200 per candy.
Dear Reader, we at DFU Publications are committed to providing the latest news updates on trade development and insights, to keep our readers informed. Stay tuned. Subscribe to our newsletter.
DAILY NEWS: