Vanijya Utsav is a festival in India that honors the textile industry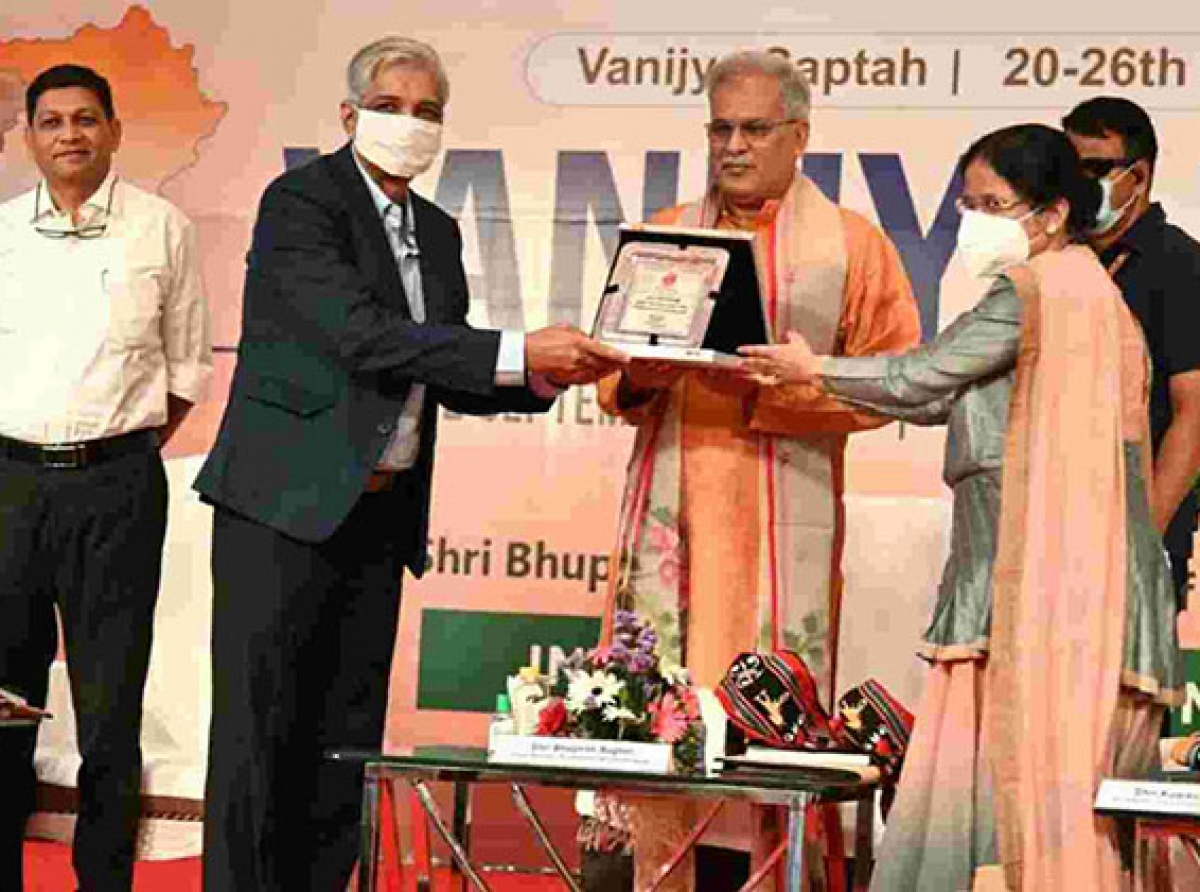 22nd September 2021, Mumbai:
To commemorate the "Azadi Ka Amrit Mahotsav" – an event marking the 75th anniversary of India's independence – the Department of Commerce is hosting 'Vanijya Saptah' from September 20 to September 26, 2021, on a pan-India basis, with a focus on economic growth, particularly the promotion of Indian exports.
These events also include several Export Promotion Councils (EPCs).
Dr. Saket Kumar, Director General of Industries and Commerce, Haryana, said that the country's fifth-largest exporting state is well prepared to significantly contribute to realizing the nation's vision of Aatmanirbhar Bharat while speaking as the Chief Guest of Vanijya Utsav at Apparel Export Promotion Council (AEPC) in Apparel House, Gurgaon.
Haryana accounts for roughly 4% of India's overall exports. Haryana's exports increased by 152% from Rs. 69,284 crore in fiscal 2014-15 to Rs. 1,74,572 crore in fiscal 2020-21, he added.
He further stated that clothing generated 10.19 percent of Haryana's total merchandise exports in 2020-21, while handloom and handicraft contributed 20.64 percent. Abhimaniu Sharma, Joint DGFT, Ministry of Commerce, Government of India, asked industry leaders, particularly those from Haryana, to investigate how they may benefit from the Production Linked Incentive (PLI) scheme.
"We are delighted that AEPC has been given the chance to host this event for Haryana. Industries that used to import from China have shifted their focus to India.
In the last several years, we have progressed tremendously under the leadership of our vibrant Prime Minister Narendra Modi," AEPC Chairman Dr. A. Sakthivel remarked.
The two-day event will feature panel discussions and displays aimed at promoting and facilitating exports from the state. Haryana-made and -exported items are on display at exhibitions.
Textiles and apparels, automobiles, Basmati rice, farm items, engineering goods, footwear, handmade carpets, and handloom are among the products. EPCH also set up a publicity promotional booth in New Delhi during the 'Vanijya Utsav' held at The Theater Hall, India Habitat Centre, New Delhi, in close coordination with the Office of Director General of Foreign Trade, Ministry of Commerce & Industry, Government of India, and Department of Industries in various states.
Dr. Rakesh Kumar, DG, EPCH, further said that the EPCH is participating in 'Vanijya Saptah' in cities like Bengaluru, Dehradun, Delhi, Guwahati, Imphal, Kolkata, Leh, Lucknow, Mumbai, Patna, and Vijayawada.
TOP 5:
1. 'CMAI' urges government to review GST rates increase on fabrics and garments
2. Raymond launches new collection with designer 'Suket Dhir'
3. Amitabh Bachchan roped in as 'VKC Group' new brand ambassador
4. 'Manyavar-Mohey' receives flak for advertisement featuring Alia Bhatt
5. GOVERNOR OF MAHARASHTRA HONOURS KAPIL PATHARE WITH BUSINESS EXCELLENCE AND VIP INNERWEAR AS BEST BRAND 2021-22