Fabindia celebrates India's Indigo dyeing crafts with a new clothing line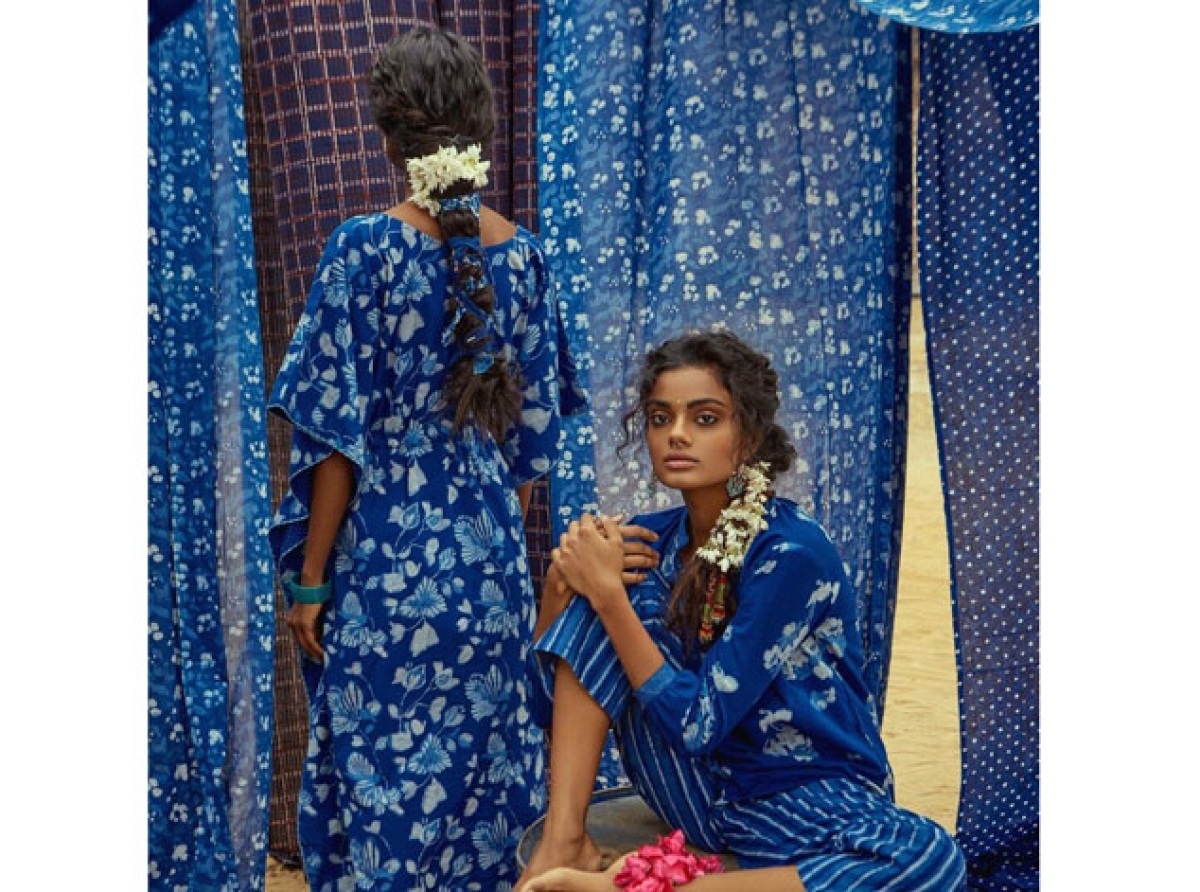 13 January 2022, Mumbai:
Ethnic wear and lifestyle brand Fabindia has a new clothing line named 'Indigio Diaries by Fabindia'
As per a Fashion Network report, the new line celebrates and promotes India's Indigo dyeing crafts. It offers customers garments that contribute to keeping the traditional and sustainable indigo dyeing process alive. The brand's initiative is named 'Kala KapdaKarigar' which translates as 'Craft, Fabric Artisan' and its first launch is a collection named Indigo Diaries by FabIndia.
The line of loose separates for men and women celebrates the, "indigenous art of Indigo Dyeing with ancient techniques that have been passed down over the generations," FabIndia announced on Facebook. Notable pieces in the collection include striped trousers and floral print kaftans for women and smart-casual shirts paired with scarves for men. The line also features homeware including cushion covers, throws, and curtains.
The line retails from FabIndia's e-commerce store, where it has a dedicated section, as well as in its exclusive brand outlet stores. The brand also published a fashion film to accompany the launch which shows the traditional indigo dyeing process alongside models wearing the finished garments.
FabIndia has been expanding its product categories recently and also stepped into skincare with new launch FabEssentials. The natural personal care line for skin, body, and hair has now launched across FabIndia's pan-India brick-and-mortar store network as well as on its dedicated e-commerce store.
Dear Reader, we at DFU Publications are committed to providing the latest news updates on trade development and insights, to keep our readers informed. Stay tuned. Subscribe to our newsletter.
DAILY NEWS: