Sutlej Textiles and Industries Ltd.'s Baddi facility opens with a Rs. 239 crore investment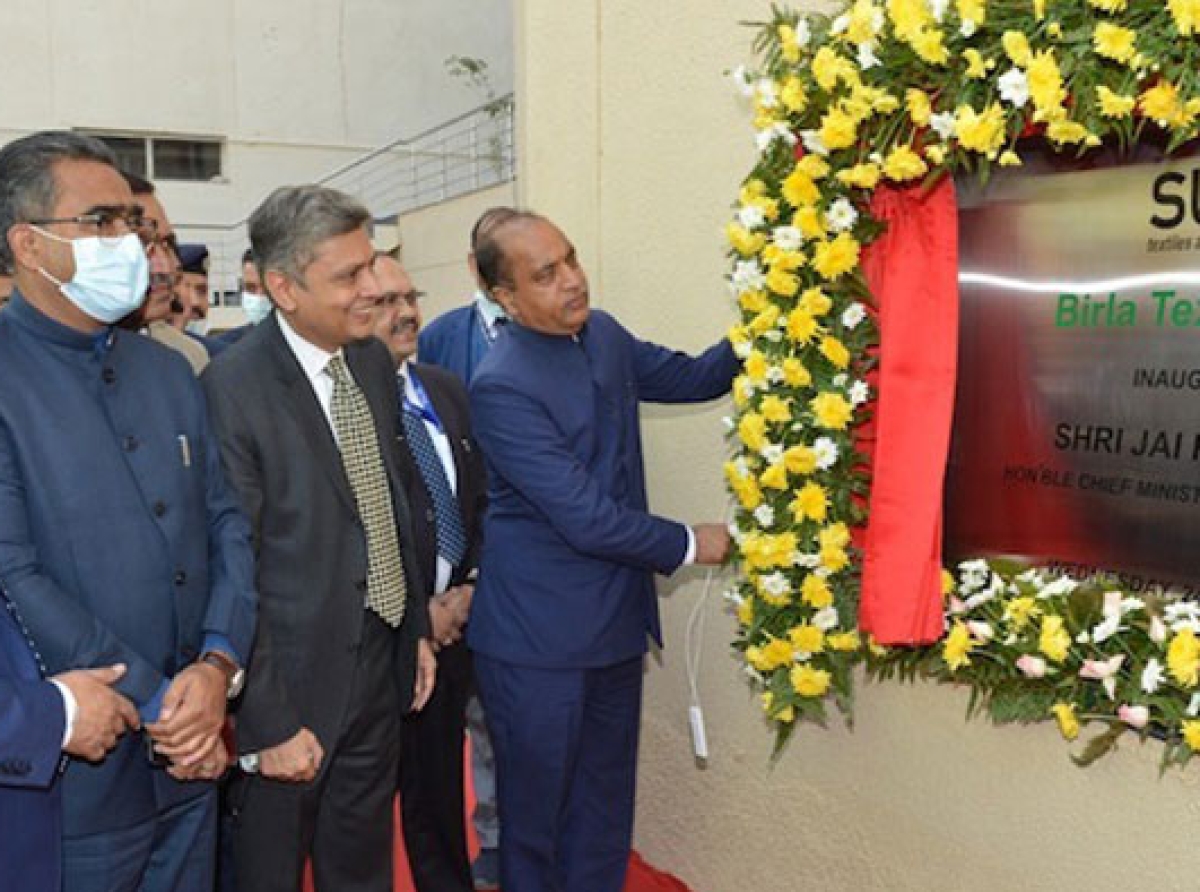 30th November 2021, Mumbai:
Sutlej Textiles and Industries Ltd., India's largest textile manufacturer, has added another feather to its crown by pursuing backward integration and launching recycled polyester fiber production in Baddi (Himachal Pradesh).
At this facility, the company produces 'Green Fibre,' which is made from recycled PET bottles. This plant (Birla Textile Mills) has the capacity to manufacture 120 metric tonnes of green fibers per day.
The inaugural event of the Sutlej Green Fibre unit was attended by Jai Ram Thakur, Chief Minister of Himachal Pradesh; Chandra Shekhar Nopany, Chairman; Updeep Singh, President & CEO; Rajeev Gupta, Executive President; and many more. Jai Ram Thakur complimented the firm on the initiative and offered the textile sector the state of his complete support.
Sutlej Textiles' Executive Chairman, Chandrashekhar Nopani, stated that the Group's second plant in Baddi will generate 120 metric tonnes of polyester and that the two operations would employ around 3,200 people.
"We have invested Rs. 239 crore in this project," said Rajeev Gupta, the company's Executive President, "and it will allow us to have greater control over quality and will have assured supply."
He went on to say that, depending on demand, over 80% of the fiber generated in this factory will be used in-house. "Every day, we transform 70 lakh PET bottles into polyester, contributing to sustainability," he added.
Dear Reader, we at DFU Publications are committed to providing the latest news updates on trade development and insights, to keep our readers informed. Stay tuned. Subscribe to our newsletter.
Daily News:
1. Flipkart, an Indian e-commerce company, collaborates with PUMA on the '1DER' line, which features batsman KL Rahul
2. Consumers will determine growth of sustainable fashion e-comm in India
3. Myntra to offer 1 mn styles from about 7,000 brands at the 'Big Fashion Festival'
4. Maharashtra government honors VIP as 'Best Innerwear Brand' for 2021-22
5. Nike strengthens retail presences with new store at DLF Mall of India,Noida